Are you interested in the trucking business where you get to help move and deliver products and materials arrive safely at its destination? Or, are you eager to change your old and dated semi-truck for something new and reliable? If you've answered yes, then you're probably wondering how much do semi-trucks cost, right? Well, let's find out!
New Semi-Truck Average Cost
Semi-trucks, both in appearance and features, have come a long way since its introduction in the market.
Now, to eliminate confusion, let us first define what a semi-truck is. See, if you've noticed, there are trucks which are made up of two parts: the trailer or the cargo, and the one towing that trailer. And the semi-truck refers to the latter, also known as a tractor unit. It shouldn't be confused with the tractors used for agricultural purposes.
It is the actual truck or the one that contains the engine, allowing it run on its own. In fact, you've probably seen such along the highway, driving next to you. And the term used when the truck is in this situation or when it is without its trailer is "Bobtailing".
The reason for pointing this out is so you could understand that these two parts – a tractor and a trailer – are purchased separately. And naturally, a semi-truck will always be more expensive. It has an engine which is six times larger compared to a car, giving it the power to carry and transfer practically anything at any weight. If you just want to rent it, you can get it as cheap as $170 to $215 a day.
Furthermore, it is designed to go as much as 1,000,000 miles before requiring an overhaul or rebuild.
Also consider that there are several broad categories semi-trucks fall into, depending on your specific purpose and need. And they are:
Over-the-Road Long Haul
Local Haul
Heavy Haul
There are also a number of semi-truck brands which you can choose from, but the most popular of them are:
Freightliner
Peterbilt
International
Volvo
Western Star
Mack Truck
Now, based on these categories and top-selling semi-trucks in the United States, the average brand new semi-truck pricing was determined to be from $110,000 to $195,000.
If you want to get a personalized quote for your particular usage, please fill the form below. 
Inclusions
Along with getting a new and shiny truck to get your cargoes going, there are other perks for choosing brand new instead of used semi-trucks. For one, there's the Warranty where for a period of time, costs for damages or for anything that will go wrong will be covered.
You will also be able to enjoy top of the line amenities and freely choose features that you want. New trucks are often packed with cutting-edge technologies which can make transportation cost-efficient, practical and comfortable.
Other Costs to Consider
Aside from the initial cost of a new semi-truck, there are other things you should be prepared to spend on. And they are:
Trailer – naturally, if you're considering a business out of your semi-truck, you will need a trailer to accompany it. It will serve as a safe and strong storage that can hold all the things you plan to deliver. And costs for such are around $30,000 to $80,000.
IRP – otherwise known as the International Registration Plan. It is a registration reciprocity agreement among the states of America, the District of Columbia, and the provinces of Canada. Basically, when your truck is in operation, you'd need to pay a fee which amounts to $500 to $3,000.
Permits – if you will use your semi-truck as a mode to carry heavy loads, there are permits that are required. Examples are Heavy Vehicle Use Tax, additional State Specific permits, etc. This will cost $100 to $1000.
Maintenance – to ensure top-performance at all times, your semi-truck will need maintenance. There are hoses, alternators, brakes, and wirings which should always be kept in check. And this can cost roughly about $15,000 a year.
Accessories – you can always choose to equip your truck with accessories that can either make your truck better-looking or make your ride more comfortable.
New Semi-Truck Cost Factors
As stated earlier, semi-trucks are categorized depending on its purpose. Under each category is a different type or classification of trucks, and this affects the price greatly. And to make it clearer here's a more detailed discussion of each category:
Trucks under this category tow goods from city to city and across the country. This requires long hours of driving and miles of travel. An example would be a conventional sleeper semi-truck where there's a designed space for a driver to stay while resting. Prices for such would range from $120,000 to $175,000.
Semi-trucks that fall under local haul work a smaller local market. They move a wide range of products in a lesser amount of time. These tractors do not have sleeper cabs and are designed to have wheelbases and axles set up for easy maneuver. An example is a conventional day cab, which costs $100,000 to $150,000.
Heavy haul semi-trucks are designed to move exceptionally heavy equipment. These are tractors with possibly the most powerful engines. In addition, its axle capacities are higher compared to other semi-trucks – which mean higher prices, reaching up to $195,000.
Another factor which affects how much do semi-trucks cost is the make or brand. And the top-selling brand and also the largest truck manufacturer, as of date, is Freightliner which sells over 190,000 trucks a year. The rough estimate of their semi-trucks is around $120,000 to $160,000. Another popular name in the trucking industry is the International which had been producing trucks since 1902. And their semi-trucks cost around $100,000 to $135,000.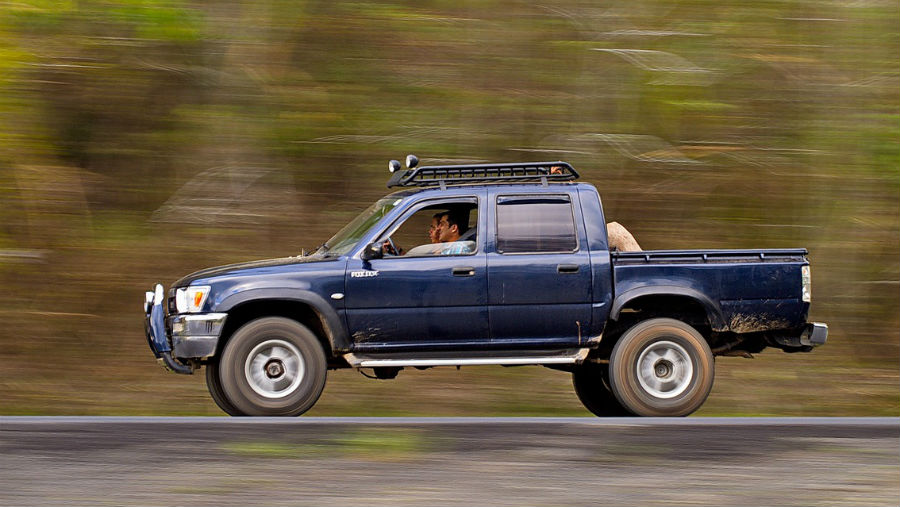 Apart from the make, a truck's model and year can also affect how high or low the price is. For example, a 2016 Freightliner Cascadia will cost you around $140,000. However, for a newer model which is a 2018 Freightliner Cascadia, it will be priced at $158,000. And the price difference is due to the modifications and upgrades which is normally featured in newer models.
There are other factors as well, including:
Take note that a semi-truck can be manual, automatic or hybrid. Just keep in mind that computer-controlled transmissions can influence the price more compared to a tradition option like a manual transmission.
These are a truck's axles and suspensions – components which will provide the support your semi-truck needs to complete demanding tasks. These affect your cargo's capacity, driving experience, tire wear and also the semi-truck pricing.
What Else You Need to Know
Just in case you're wondering and if the cost of a new semi-truck stated is too expensive for you, the price to purchase a used semi-truck can go as low as $10,000 to as much as $140,000. There's one which sells even lower – $5,000 to be precise. And that's for a 1992 Volvo with a mileage of 650,500. There are also Freightliner semi-trucks which can cost $10,000 to $80,000.
Just a warning though, lower prices may sound tempting now but further down the road, you might find yourself spending more and more. So, it is best if you weigh your options, your wants, and your needs. Will you need a semi-truck only for one season, a year or two?
If you don't intend on using it for too long, you can get a used truck instead. But if this is a long-term commitment, then it is best to invest your money in a brand new semi-truck that is guaranteed to last long.