Do you need to transfer equipment immediately? To move and deliver supplies or cargo that no car, van, or box truck can accomplish? Do you need a semi-truck, a tractor that has the capacity to tow your heavy load from city to city and across the country?
If you do, then you can rent one. It's really simple and easy! Find out the latest semi-truck rental rates here, and have everything you need to be delivered and transferred, wherever and whenever you want!
Semi-Truck Rental Average Cost
Semi-trucks have come a long way since its beginning, both in design and features. Today, not only is there more comfort and ease, there's also more possibilities in enjoying all its benefits without owning one.
Renting, for one, is a more practical and cheaper alternative than buying. It is recommended if you only need to move your cargo once, twice or if there's really no necessity for regular transportation of your goods. It's a great option for when you need trucks on a short-term, temporary basis. See, by renting, you will have fewer worries, less hassle, and most of all, fewer expenses.
To give you an idea, the cost of buying a new semi-truck is around $110,000 to $195,000. If you think about it, that's a really huge amount to spend on something you might not need for long term. And if you go for pre-owned, you'll still need around $10,000 to $140,000. There are cheaper ones in the market, but those probably need some work, repairs, and overhaul – meaning you'll keep spending.
Truthfully, the easy way to go is to rent. Renting is common for businesses and private individuals who are in need of an immediate solution. And there are many companies who offer services for all your hauling needs. Whether it's for light, medium or heavy duty, there's certainly a fully capable semi-truck out there just waiting for you. And the average semi-truck rental prices range, as of writing, is from $170 to $215 a day.
Now, renting is different from leasing. And while both require you using a company's semi-truck in exchange for a set payment, prices tend to be different. Most of the time, the truck you'll lease will be tailored according to your specifications and the business you are in.
On the other hand, a truck for rent is a ready unit which you will be able to use immediately, as of this very moment. But if you're wondering how much does it cost to lease a semi-truck, it's usually between $1,000 and $2,500 a month, depending on the type and age of the truck.
Inclusions
Whenever you rent a semi-truck, you can expect full access to a truck's features. This includes air-ride suspension, air conditioning, AM and FM radio, sliding fifth wheel, etc. These are well-maintained and clean trucks that are not only convenient to use but are also a joy to drive.
And in cases when an emergency arises or you have issues with your rented unit, most companies provide roadside assistance. If you need help, you simply have to make a phone call and they will solve the problem.
In addition, the costs for permits that are typically required for driving a semi-truck are also covered. Examples are Heavy Vehicle Use Tax and additional state-specific permits.
Other Costs to Consider
Aside from the prices indicated, there are other expenses you'll have to pay. For one, there's the cost of fuel which is $2 to $3 per gallon. In addition, most companies who are in the truck rental business handle a number of materials that are harmful to the environment. These include waste oils, solvents, and petroleum products – materials that require proper disposal. So, you can expect to pay an Environmental Fee that rate from $5 to $10.
A semi-truck, in particular, is the part of a truck that tows the cargo. If you do not own a trailer, you might also need to rent one. And the average cost for a trailer is around $45 to $110, depending on its type. You can choose from dry van, flatbed, or refrigerated trailers.
There's also the additional cost of insurance. For some companies, you can choose which coverage you want. There is coverage where you can be protected against loss or damage to the rented vehicle, and be provided with auto liability insurance limits while operating the vehicle.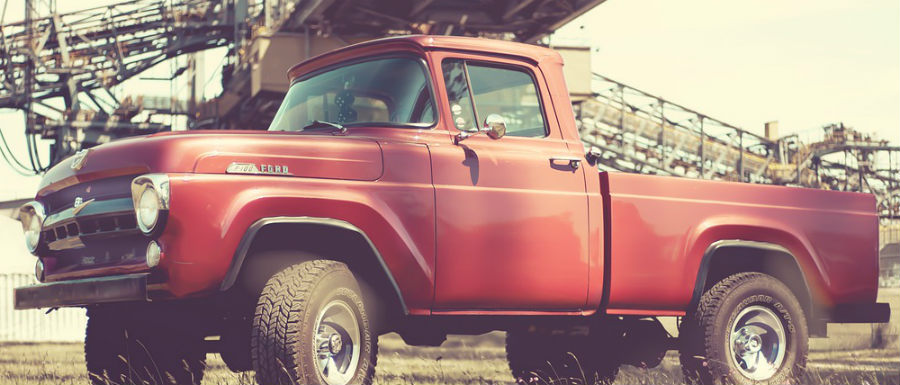 Buying Tips
Not sure where you can rent a semi-truck? There are various companies offering this service, and here are some of them:
Penske: Operating in more than 3,300 locations, Penske is a leading transportation services company who offers truck rentals at a competitive rate. They have semi-trucks for all your hauling needs. And you can ask for a quote by calling them at 1-800-PENSKE-1.
Ryder: Having one of North America's largest fleet of trucks and managing 234,100 vehicles, you will surely find the semi-truck you need at Ryder. Their well-maintained trucks help over 50,000 regular customers, and who knows, you could be one of them soon.
PacLease: They offer a wide variety of heavy and medium duty trucks alongside customized services that best fits your needs. And with PacLease, you can be sure of competitive prices as well as low operational costs.
TLG: Working with Peterbilt to help you keep your business running and your deliveries on-time, The Larson Group offers a variety of quality commercial trucks which you can rent anytime and anywhere.
Semi-Truck Rental Cost Factors
To have a better understanding of the semi-truck rental prices, here's a breakdown of factors which affects how high or low costs could go:
Kind of Tractor. Usually, there are three kinds of a tractor which companies would offer.
And they are:
Single Axle Conventional Day Cab – These semi-trucks have the capacity to carry a gross combined weight of 65,000 lbs. If you were to make a city and local delivery, this type of truck would be perfect for you. A rough estimate of renting one for a day is $170 to $200.
Tandem Axle Conventional Day Cab – If you're in need of a truck that can haul a heavy load, you can go for these kinds of semi-trucks. They can hold 80,000 lbs. and usually equipped with extra-large fuel tanks. They can cost around $185 to $200 a day.
Tandem Axle Conventional Sleeper – These are semi-trucks where a driver can comfortably rest. They are fit for a long heavy haul, having double-bunk sleepers and a capacity of 80,000 lbs. A daily rent will cost around $210 to $215.
Tractor Specifications. There are certain factors which influence the price of a semi-truck. And such are the model, age, condition, and the miles it has already driven. Definitely, newer trucks will significantly be more expensive compared to one that is 10 years old or one that has accumulated many miles.
What Else You Need to Know
Now, again, how much does it cost to lease a semi-truck is different from semi-truck rental rates. And the difference lies in the commitment. A lease requires a contract for a set rate and amount of time. Usually, leasing a truck could last months, a year, five years, or even more. On the other hand, rental is a day to day contract. So naturally, a lease would be much expensive.