Speech therapy is used to address speech problems of children and adults alike, that are brought about by various causes like congenital disabilities, developmental delays, autism, cerebral palsy, stroke, head injuries and brain tumors.
Aside from the frustrations of knowing that you have a speech-disordered child or any member of the family, the rates and the waiting game to get an appointment add to the dilemma.
If you have medical coverage, speech therapy is usually covered in certain cases like short-term speech therapy necessary in an injury related speech impediment or brought about by illness are covered by some medical insurance. The problem starts when you don't. 
Average Cost of Speech Therapy
The average initial assessment cost of speech therapy ranges from $200 to $250. But a thorough evaluation that will run for two to four hours may cost between $300 to $500, depending on location and the speech pathologists rate.
Regular rate per hour ranges from $100 to $250 per hour.
Additional Costs
To achieve maximum improvement, most speech therapists sometimes recommend some books, tools or activities to be worked on at home. These typically cost between $20 and $100.
What Should Be Included?
The initial assessment will include speech evaluation, the performance of some tests and formulation of the treatment plan. Before the speech therapist can be able to develop a plan to address the needs of the patient, they need to understand his or her skills and areas of challenge. Without understanding the patient at this level, the therapy would be a trial and error and more likely be a time consuming and finance-draining endeavor on the part of the parent or guardian.
In the actual therapy sessions, the speech therapist will use a variety of methods and tools to improve the speech of the patient. All of these methods will be based on the age, the level of speech disability and the cause of the disability itself. These might include using of various books, activity kits, and some other tools, modeling and speech repetition, as well as mouth and tongue exercises to help stimulate language development or improvement.
Shopping For Speech Therapy
The most convenient way to look for a speech therapist or speech-language pathologist is through referral. And who would be a more reliable source of this information than your child's pediatrician or your family doctor? Otherwise, the American Speech-Language-Hearing Association provides a speech-language pathologist locator by area or state.
You could also use Speech Buddies Connect as your way of messaging local and virtual therapists. You can compare their rates, this way. No sweat.
If looking for speech professional, it is essential to know the qualified ones to get the best care for the patient's needs. The following qualities are preferred: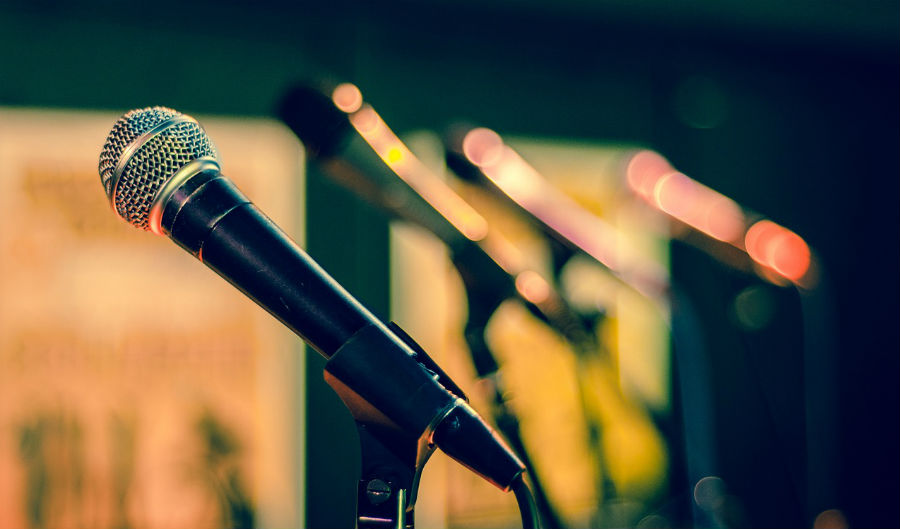 Should have a master's degree from an accredited program
Should be licensed at the state level
A speech-language pathologist can also choose to get certified by the American Speech-Language-Hearing Association.
If the patient is a child, it is helpful if the speech therapist has experience working with kids with your child's issue.
Options
If your child has been diagnosed with autism, or any member of your family needs a speech therapy, looking for a speech-language pathologist is a possibility. And when the family budget is limited, there are a lot of solutions and assistance you can find to ease the impending financial burden.
As mentioned, not all insurance will cover the speech therapy especially if it is a developmental delay issue or congenital defect. Therefore, it is wise to coordinate with your insurance provider or with the human resources of your employer to communicate on your behalf.
Flexible spending accounts
Some companies accommodate flexible spending account wherein you can designate a portion of your income for qualifying medical and childcare expenses if health insurance is not part of your employment package or if the coverage is limited. And since this income is not subject to taxes, you get to save from this exemption.
Combine private and public speech therapy program
In cases where insurance would not cover the entire speech therapy, your child does not qualify for therapy sessions under the early intervention or special education programs, or the sessions are limited, you might consider combining your public privilege and the private speech therapy. This way, you can maximize both the limited benefits and at the same time get the best medical attention you can get for your child.
Many healthcare facilities like hospitals, clinics, and early childhood centers offer services based on a sliding scale, or the rates are dependent on your income. In most cases, the healthcare professionals in those centers also cater this scheme. It never hurts to inquire.
There are many benefits support groups can offer especially for those who are finding it difficult to cope with the fact that their children have special needs. Most of these groups are now on social media like the Facebook. You may find these groups very useful as everyone can share their experiences and the activities they do with their children. If you cannot locate one, you can always create your own, if you want all members to have exactly the same case as your child or family member.
Once you are in one of these support groups, you can arrange a group therapy sessions with the speech-language pathologist, if possible. You might get lower rates this way.
When all of the options have been exhausted, you can always run to funding organizations as your last resort.
Keeping it Low
After exhausting all efforts and still, you could not find the help you need, spending out of your pocket is the last option. But the least you can do is to minimize your expenses. The following suggestions can help you do just that:
As much as you want to get the best speech therapist for your child, you should also be searching for the lowest possible fee. There are a lot of speech therapy services you can choose from, and lower cost doesn't necessarily mean inferior quality.
One way to ensure optimum result and avoid going back for another session is following the therapist's recommendations. If there is a need to be bought like books, home activity kits, etc. that are required, the best way is to do it to speed up the result. The sooner, the better.
Half of getting the improvement you want for your child is getting every member of the family involved.
Other therapists offer options to save costs like free telephone consultations. Block discounts can also be offered especially if you will be able to refer other patients to their clinic.
It is essential for you to have a clear idea about what drives you to send your loved one into the therapy. In the end, it is no longer important how much you have spent on the treatment or how much effort you have put up to get every appointment possible. Seeing your child or family member live a normal life would be the best reward ever.