If there's something strange in the neighborhood, who you gonna call? Well, this isn't anything about Ghostbusters, but someone more realistic and relevant.
A handyman is your friendly neighborhood, do-it-yourself-in-another-body, jack-of-all-trades, one-man-machine and do-it-all master. When a job is so easy that it can be done in a DIY way but you are too busy, too ignorant, too vain, or just plain too lazy, but hiring a contractor is an overkill, a handyman is a blessing sent from above.
A handyman can do almost all petty household improvements to a T. From a simple leaky faucet to toilet replacement. As long as they do not need any license to do a particular job, they are at your disposal. If the price is right. The question is, how much does handyman cost?
Handyman used to be a stand-alone worker and independent from any employer so they normally set their own rates for their services, which vary depending on several factors. Unlike most skilled professionals and contractors, they do not have the luxury of advertising their skills and trade and are mostly known just by word of mouth. But over the years, stiff competition and coupled by the formation of handyman companies have led to some balance in terms of the handyman prices over the years.
Average Cost of Handyman
Independent workers usually charge around $60 to $65 per hour depending on the type of job and the location. A professional handyman hourly rate can be as much as $125 especially when a regulated skill is involved.
Some special jobs can be charged by setting a minimum hour clause wherein a handyman is guaranteed a rate of around $150 to $350 regardless of whether the job took them the predetermined hours to finish or not. But if they exceeded the said number of hours, they are to be paid the extra time.
However, some jobs are so complex that charging them by the hour would be unfair to either the employer or the handyman, hence flat rates are being charged. Some of these include changing of toilet valve which costs $75, bathroom faucet installation which costs $90, installation of garbage disposal for $150 among others.
Factors Affecting Handyman Cost
The handyman services rates are affected by several factors. These workers charge differently based on varying circumstances surrounding their trade. These factors include:
The most notable factor would be the type of job the handyman is required to accomplish. The more complicated the job is, the more time it takes and the more it is likely that a skill is required to finish the activity.
They say experience is what you get plenty of when you're too old to get the job. But this is very unlikely for a handyman. The more experience he or she gets, the higher the handyman prices.
Hiring an experienced handyman does not automatically mean faster accomplishment of the job because sometimes, a two-year handyman works as fast as the 20-year handyman. The results would sometimes differ in the finish. Also, there is less likelihood of back job and re-work in complicated tasks if you get the services of someone who has been doing it for the most part of his or her life.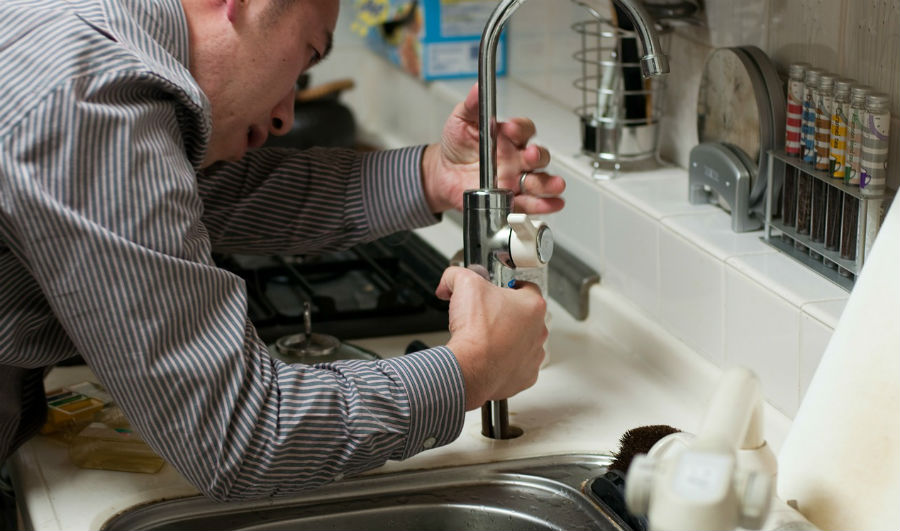 The urgency of the project also plays a big role in whether handyman hourly rate will be higher than usual.
Season-based jobs like heater servicing when winter is coming or air-conditioner in the case of summer tend to have either regular or lower rates because although the demand is higher, competition among the workers keeps it balanced.
On the other hand, the more urgent the job, the higher the handyman services rates are. This is because the situation calls for urgent action to prevent impending damage if the delay is prolonged further.
Even in uncomplicated activities, the size of the job calls for higher cost simply because of the longer time it takes to accomplish it.
Although we mentioned that handyman can handle almost all kinds of home improvements, there are some limitations on what they are allowed to do in some states like building, plumbing, electrical and gasfitting.
And since getting licensed requires the necessary skill, this entails higher qualification to do certain jobs that a regular, unlicensed handyman may be limited to do. So the next time you need to hire a licensed handyman, expect to pay a higher fee.
If you reside in an isolated place, chances are, travel expense will be included in the hourly rate of the handyman. No matter how these workers claim they would not charge it to get the job, expect that to be incorporated in the hourly rate proposal.
Where to Look for Handyman?
Independent handyman has a limited market reach and greatly rely on word of mouth alone. So referral plays a big part in locating a reliable handyman. It is important to ask your neighbor or someone you know who has hired a handyman in the past.
Several handyman companies can be found online. Home Advisor has a complete list of professional handyman based on categories. You can also check out if there is a Mr. Handyman need your area.
Things to Consider in Hiring a Handyman
Accept several proposals from different handymen. Be sure to get everything in writing to avoid confusion or gray areas that have not been verbally discussed.
Check if the handyman has the experience and expertise to do the job you require
Ask if the handyman has worked with someone you know to gauge the satisfaction factor of previous jobs.
A background check is important since he or she will be working inside your house.
If possible, make a detailed description of the job you need to be done for you to make sure you do not miss out on anything that could potentially be a reason to hire another handyman in the future. This can possibly save you some cost if the handyman is willing to do several jobs in one package.
Even independent handyman needs to be insured or bonded for your protection in case of accidents on the job.
There are instances where the most experienced aren't the best choice no matter how you want to get the best service. Hiring the inexperienced handyman can sometimes be helpful when you work around a limited budget not only because of lower hourly rate but also because they are willing to compromise to make a good impression early on in their career.