Our love for cats and dogs have grown so much over the years and seeing them all itchy scratchy is not what pet parents want. Fleas are your enemies just as much as they are enemies of cats and dogs. Fleas feed on blood and stay on flesh as long as they can hold on.
This article will tackle the different ways to rid your flea problem, as well as the flea treatment cost.
Flea Exterminator Average Cost
Flea exterminator prices vary from city to city as well as the work that will be faced by the technician. They would have to inspect the home and see how big the infestation is.
In most cases, exterminators or pest control technicians will advise you that they would need to come back after a certain period to reevaluate the infested area and see if additional treatments need to be done. Having this said you can expect the prices to range from $130 to $200 for the initial service plus $90 up to $160 per follow up.
Chem-wise offers to render your home flea-free for only $145. This will cover your full home and they also provide that you will be free of these pests for the next 90 days.
Termiguard Pest Control offers to have the inside and outside portion of your home treated for $175. They also provide a 90-day guarantee. They also offer a promo price for annual treatments for only $410.
If you plan to expel fleas from your home on your own, you can buy flea bombs at the nearest pet shop in your area. No more asking how much flea bombs cost. It ranges from $6 up to $40 per pack. You will also be provided the option to purchase packs that have 3 or 4 foggers inside.
Inclusions
Here are the inclusions for each treatment option:
Exterminator:
Inspection – before undergoing the treatment process, the technician will take a look at the infestation he will be dealing with to see how many visits he would need to make if ever it is needed.
Materials – after the inspection, the technician then takes an account of how much material he would need to use for the whole treatment.
Initial Service – the technician proceeds to prepare the place and starts the treatment process.
Clean Up – after the process is done, he will then clean up the residual chemical to make sure no harm happens to the homeowners and pets.
DIY Project:
Materials – these are the items that you purchased (either online or through your pet shop of choice)
Delivery – if you choose to purchase the materials online, delivery fees will be included.
Manual – this will be included in the package that you will purchase for you to be able to effectively remove the fleas.
Other Costs to Consider
The house is not the only thing that you will need to treat, but your pets as well. You will need to bring your pets to the local vet and have them "dipped". Having them dipped means having them washed with special treatment shampoos to remove the fleas.
The flea bath at the vet could cost around $12 to $45 per visit.
You would also need to maintain the cleanliness of your home. To avoid your flea problem from recurring, you would need to vacuum the carpets daily. You can surely expect your electricity bill to shoot up for the upcoming months.
Aside from the topical medicine that the vet may prescribe, you will also need to bathe your pet twice a week with special shampoo. It could cost you around $7 to $30 depending on brand and set.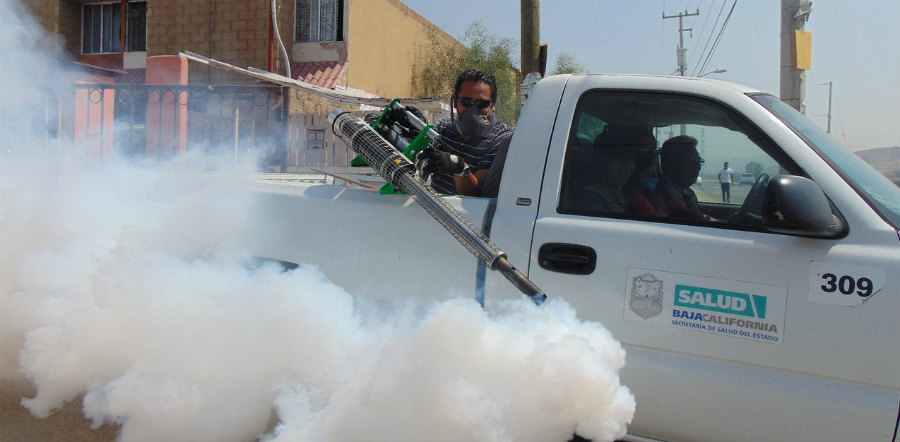 Buying Tips
Here are some tips that you can use when purchasing a flea bomb or hiring an exterminator:
There are many cheap brands of flea medications out there but they would only cost you more since most of them are not as effective as the expensive ones. Spending a little more upfront would save you more money than buying cheap ineffective items repeatedly.
When looking for exterminators, it's best to find one that offers to follow up services with the total price you will pay. This will help manage your home even better and make sure to keep the pests away.
Pest control services such as Terminix, Orkin, etc. offer flea treatments. They also come with a good review.
Always seek out recommendations from friends regarding products and services. This will help you avoid spending your money and time on the wrong service or product.
Flea Exterminator Cost Factors
Here are some factors that matters:
Location – prices may vary depending on the city you are currently residing in. The cost of living per city affects the price that you may see when you purchase or avail of the services needed.
The severity of infestation – once you or your hire professional has verified the severity of the case, this will now lead to calculating the amount of materials needed to finish the job. This also calculates the duration of actually cleaning and treating your home.
The frequency of treatment – whether it be the house treatment, or you cleaning your pet, the factors will rely solely on how many times the hired service may come back, or the number of times that you would need to bathe your pet.
Effects and outbreaks – you or your pet may not be safe from the chemical used to treat the house and yard. Make sure that the materials you use would be pet-friendly and people friendly as well.
What Else You Need to Know
Fleas can stay up to one year even after the first 2 or 3 fumigations. Make sure to clean your home daily, vacuum each space thoroughly and have your pets washed 2 to 3 times a week.
No amount of flea bombs or treatments can kill flea eggs. So make sure that you vacuum them out and throw the dust bag away to remove them from your home.
If your pet gives out adverse reactions to the medication you are administering, consult your local vet for a different brand or medicine.