Ever wonder how spam e-mails always reach you? Have you even questioned the mere fact why some newsletters suddenly send you items for sale that they don't usually advertise?
This guide will not only provide you the cost to rent an E-mail list, but it will also help clarify what the subject is all about.
An E-mail list, to explain it shortly, is a group of emails that have been collected. Every time you subscribe or opt-in to a newsletter, or discount alert matrix, you get listed. Once they have your details, they can choose to place you on a certain list to be rented out.
Mail List Rental Average Cost
If you are a businessman who is looking for a successful way to promote and advertise his product online, then renting an e-mail list is certainly one of the best things you can dive into.
Renting E-mail lists would require you to pay an agreed amount to send out advertisements for a limited time. The e-mail list price depends on the type of e-mail list you are targeting.
Get FREE Customised Price Quotes
Fill the form to get calls from multiple providers, completely free. 
There are 2 types of e-mail lists:
B-2-C or Business to Customer – the cost to rent an e-mail list under this type could range from $15 up to $600. This depends on the volume of leads that will be generated. In this case, the number of e-mails that your promotion will be sent to.
B-2-B or Business to Business – the e-mail list rental rates for this type may be higher than the other one. Since you are targeting potential business partners, list brokers usually price this around $400 up to $15,000.
Leadiro is a list broker that offers a monthly subscription plan of $99 for you to be able to reach 1,000 contacts, $249 for 3,000 contacts, and $399 to reach a sum of 5,000 contacts. They also charge for extra services such as Intent Data and Base Data installation for $0.50 up to $1 per lookup.
There are list brokers that also offer annual use of their e-mail lists. They would even provide you discounts when you choose to purchase their annual plan.
Inclusions
Though you may rent and pay for the e-mail list price presented to you, you are not really getting a list of e-mails sent to you (not unless you purchase them).
E-mail Service – what is included in the price that you paid for is the actual service work wherein the broker or owner of the e-mail list does the sending for you. They will ask for the material that you will be promoting (the actual e-mail to be sent along with the HTML links and pictures) for them to be able to send this out to the proposed volume of people.
Data Cards – They will also provide you with the data cards of each lead. A data card has sensitive basic information such as lead name, business name, telephone number, etc. This is for you to confirm that each e-mail in the list is a legitimate address.
Dashboard and Website use – Each broker will have their own website where you can log-in and access the real-time progress of your promotion. You will be able to see how many leads have been sent the e-mail and see the potential response rate for each promotion.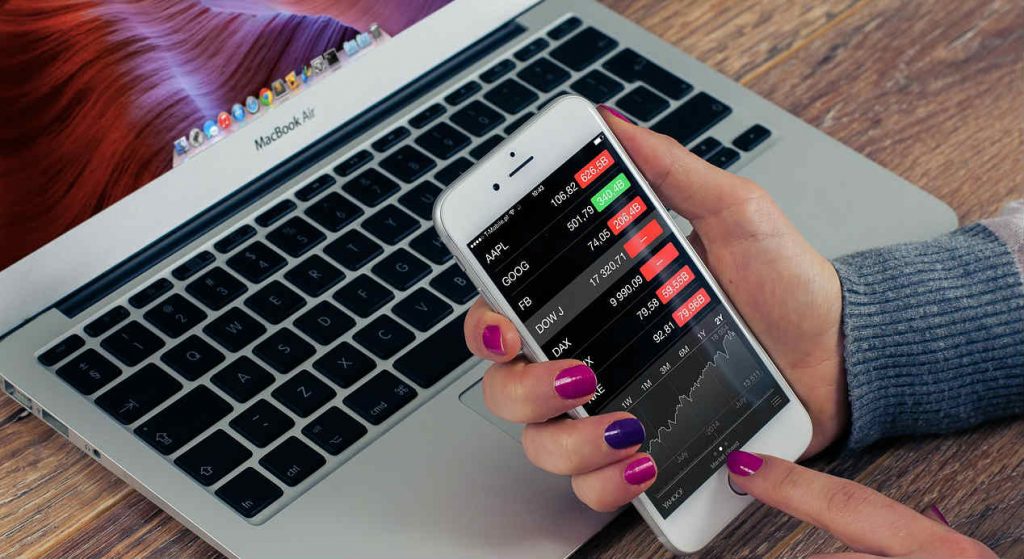 Other Costs to Consider
Test Mailing – list brokers offer a test mail wherein they provide you with about a couple hundred subscribers to see if you would have a good response rate with their audience. This could go about $20 – $40 per test.
Upgrades – if you think that the first round of e-mails has produced a great response rate, then you may be thinking of upgrading to a larger audience. This may cost you more for an additional number of people or e-mails.
Webinar or Space Ad – aside from e-mailing the target market, you may also be obliged by the broker to pay for ad space so that they can create an ad for your product or company. They may also require you to attend a webinar for you to completely understand their renting benefits.
Electricity bills – you are engaging yourself in the online marketing trend. This will require you to be online most of the time to answer queries and monitor response activities. Doing so may result in higher bills at the end of the month.
Statistical/Demographic Checks – you may need to get in touch with different agencies for you to be able to do a complete demographic check on each lead presented to you by the broker. This is to legitimize that each address is real and working.
Renting Tips
Here are some tips that can help you in choosing and renting your e-mail list:
Carefully research on the list brokers that you will be dealing with. There are many brokers out there who offer prices that are just too good to be true. Often times, scammers may be encountered in the cyber world.
Make sure that the e-mail list that you are renting is the appropriate e-mail list for your product. Always ask for the Data cards and run demographic checks on each individual to see if they are fit for the product that you are advertising.
Search for well-known sponsors rather than ordinary list brokers. They play at the same rental prices but can give you a nice introduction to their blog or website. This can actually generate better response rates.
Look for list brokers or sponsors and get more than 3 – 5 quotations. This will help you decide how large your audience will be for now and also give you a hint on which one is more likely to have real e-mail addresses.
Have your e-mails sent out on a timely basis. Once every 2 days should be enough. You would not want to be reported for spam as this can greatly affect your broker and your company or product.
You can look and rent from companies like Contact DB, E-mail Papa, Caldwell List Co., etc.
E-Mail List Rental Cost Factors
Target audience – you would need to know the target audience that you have to be able to effectively sell your product. Being more specific when it comes to e-mail lists can make the price higher as list brokers would need to build such a specific list for you. Target audiences can be filtered out by age, location, preference, etc.
The number of E-mail addresses – the volume of addresses present in the offered list also determines the price you will have to pay. The more people that will be able to receive the info, the higher the price you have to pay.
Duration of the Rent – there are companies that offer monthly, annual, or sometimes the One-time rental. The price will be based on how many times the e-mail will be sent out in a week and how long the rental contract will last. (Ex. Sending an e-mail to 125 addresses twice a week for a month.)
Promotion or Advertisement – your promotions will be screened to see if brokers can send the e-mails out for you. This happens because not all brokers cater to all kinds of products.
What Else You Need to Know
Aside from renting an e-mail list, you also have the option to purchase one. The only downside in that option is when you come across fake e-mail addresses which happen most of the time.
Finally, start small when it comes to e-mail marketing. You and you're company can be at risk when labeled as a spammer. This can lose revenue and trust when it comes to potential buyers.
Now that you have the gist of it, go on ahead and try it out! You never know, you may double your profits with e-mail marketing starting today!