You have decided you need a dump truck or two. You are probably in the process of a home renovation project, and you have some heavy loads of materials that you need to transfer from one place to another, or you have big contracts coming down the line.
However, you either don't have the capital or inclination to purchase a new one. So, renting a dump truck is your best option. Dump truck rental services have proven extremely cost-effective for this type of work.
Your only issue now is you are not sure where to start and what are the dump truck rental rates to expect. Here is an overview of some important things you must keep in mind about renting a dump truck and its cost.
Why Rent
In case you are not a full-time driver, and just require a dump truck for a brief period, renting is definitely the best choice. Also, if your credit record is so bad (to the point that no one will give you some loan), renting a truck make sense.
If you want to buy a brand-new dump truck, it can cost you $150,000 to $ 800,000 or more. Buying is a costly venture to take in, particularly for a beginner. But if you want to use almost brand-new equipment, most rental companies offer the latest dump truck models for rent.
Another thing, when you rent, is that the dump truck provider maintains the unit; hence you are not liable for any maintenance.
Get FREE Customised Price Quotes
Fill the form to get calls from multiple providers, completely free. 
They will repair the unit if it stops working, and if the fix required a long time, typically they will replace the busted truck with a different one.
Rental Average Cost
Most individuals or companies rent on day by day basis, but if you need the dump trucks for a week or months, you can inquire for weekly or monthly rates. In this case, know the dump truck rental rates for the particular time.  Keep in mind that the vehicle size mainly determines the cost to rent a dump truck.
A small dump truck which is a class 4 or 5, with a five to six cubic yard capacity, typically costs $200 to $500 each day. Its weekly rental is about $700 to $950, while the monthly rates are about $2,000 to $2500. Examples of this truck are Chevrolet Kodiak, 10-ton tipper truck and Ford F650.
A larger vehicle which is a class 7 which has a capacity of hauling 12 to 14 cubic yards, could be rented for approximately $700 to $900 each day. The weekly rental  should be around $1,600 to $1,950, and the monthly rates around $5,400 to $5,800. Mack GU713, GMC C7500, and Ford F-750 are some trucks of this type.
Heavy-duty trucks which belong in class 8 have a net loading capacity of 25 to 40 ton or more. The dump truck rental cost would likely range from $1,500 to $2,500 a day. The weekly cost would be around $3,700 to $4,500, while the monthly rate would run $8,000 to $13,000. Trucks such as the Caterpillar 740 Ejector and Volvo A25 are examples of this class.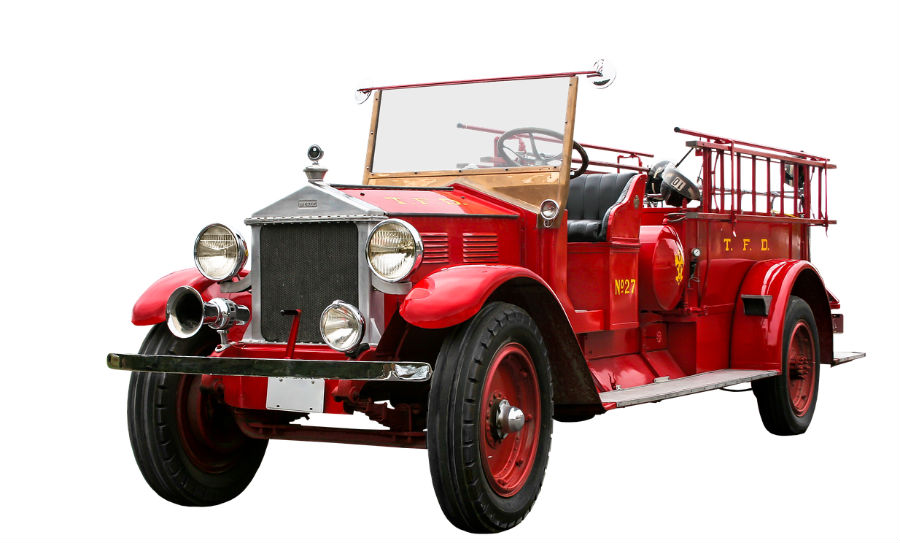 Leasing Average Cost
If you look forward to needing the dump truck for a year or more, it usually makes sense to lease.  Leasing a dump truck is just like leasing a personal car.  However, the requirements and conditions are strict.
There are two leasing arrangements available to choose. The first one is you must make payments every month for some years and when the term expires you have to return the unit. The second is the most beneficial one. When your leasing period ends up, the company will give you a chance to buy the unit for a reduced price.
Just remember, lease rates significantly depend on the duration and the truck you're leasing.  Additionally, your credit score will affect the leasing cost. Those with a good record on their credit will pay less than those with a few issues.
A $100k dump truck may range from $8,000 to $11,000 a month for a 1-year lease.
A $300k unit may cost you around $25,000 to $35,000 a month for one year.
Necessary
 Tips While Renting
Make a list of financial plans, dump truck sizes, and length of time that you will need for using it.
Plan rental a couple of months beforehand to monitor for special promotion deals and prices.
Shop around to find the rental provider that has the best deal.
Some rental services may need a deposit too. They are generally refunded if the unit is returned without damage. It typically runs from $200 to $750.
Make sure to ask for a comprehensive breakdown of fees because some providers may ask for a per-mile additional charge.
Avoid pricey upselling like offers of other coverages and insurances.
Do the math before signing a rental agreement; remember, monthly rent is better than daily and weekly.
Search for a qualified driver. To drive a dump truck, the driver requires a class C license.
Try contacting your local construction company about renting a dump truck, and then discuss the price for both the vehicle and the driver.
Finale
Take into account that renting is, in general, costlier than purchasing over the long run. But since renting needs practically zero cash down or a small amount, it's optimal for individuals or companies that need to save working capital.
Assess your current financial situation and capacities, and your plans. Cautiously reflect if renting a unit will be most beneficial to your business.
Having a tight budget is not a problem at all. There are lots of affordable truck rentals out there that could still provide excellent services, and they are readily available online.