Have you or someone close to you been ill or injured? If yes, then you know how important physical therapy is in one's healing.
Through physical therapy, one's body functions and movements are restored. A physical therapist is one who is properly educated, trained, and licensed to do their job, which is to provide proper rehabilitation.
Inspired to work as a physical therapist? Then, you should earn a Doctor of Physical Therapy (DPT) degree, which takes 3 years after `completing a bachelor's degree.
There is an increasing need for physical therapists in the country. Thus, employability is high.
But, first things first, how much does it cost to become a physical therapist?
­­Physical Therapy School Average Cost
For the academic year 2017-2018, the physical therapist schooling fee is from $18,983.32 to $52,550.00 for residents. Non-residents can pay as much as $61,071.00.
The following are tuition costs for the DPT Program from several universities:
University of Delaware (UD) in Newark, DE – The tuition fee rate is $1,051 per credit hour. The credits hours required are 44 to 50 credits for the first year, 42 to 60 for the second year, and 12 for the third year. The total credits for the course must be 105. Thus, for the first year, the estimated tuition is $52,550.00.
University of Pittsburg (Pitt) in Pittsburgh, PA – The tuition fee is $40,779.00. This is for three terms.
University of Wisconsin-Madison (UW) in Madison, WI – The whole program's tuition fee is $53,067.96 for residents and $108,041.34 for non-residents. The credits hours required are 44 for the first year, 41 for the second year, and 38 for the third year. The total credits for the course must be 123. Thus, the estimated academic year expense is $18,983.32 for residents and $38,648.93 for non-residents.
University of Buffalo (UB) in Buffalo, NY – The tuition charge is $44,531.00 for residents and $61,071.00 for non-residents.
University of California, San Francisco (UCSF) in San Francisco, CA – Expense for fall, winter and spring totals $30,816.00 for residents and $43,427.00 for non-residents. Summer Tuition fees for the first year is $6,169.00 for residents and non-residents. The total credit hours should be 115.
UD is a privately-governed university which receives public funding for grants while Pitt, UW, UB, and UCSF are public universities.
Basic inclusions are the tuition fees and other basic mandatory fees for the first academic year. The inclusions per school, however, usually vary. For instance:
For UB, the cost includes fees for tuition, comprehensive, student activity, academic excellence, room/board/living allowance, books/supplies, personal, transportation, and direct loan origination fees. The charges are the same for on-campus and off-campus students.
For UCSF, the cost includes fees for tuition, student services, community center facilities, student associations, and health insurance.
DPT is a full-time, three-year, three-terms-per-year program.
Other Costs to Consider
The following are other costs not covered by the quoted sum:
Book Fees – Estimated to be $200.00 to $500.00 per semester for UD while it is between $75.00 and $225.00 for each of the first seven semesters for the UW.
Classroom Expenses – For UD, the expense is $500.00 over 2.5 years.
Health Insurance – Students are required to be covered by health insurance, the standards of which should meet the requirements of the university. The UB medical insurance is $1,953.00 per academic year.
Immunization and Titers – A student is required to have received the necessary shots for infectious diseases such as Measles, Mumps, Rubella, Rubella, Varicella, Hepatitis B, Tetanus, and Diphtheria. A student is also required to have the annual flu shot and TB test. For a student enrolled in UCSF, the immunizations are available at no additional cost as it is covered by the insurance plan.
Cost of Living and Housing – It will depend on whether the student will opt for on-campus or off-campus housing. The UB provides the rates for Campus Living on their website.
Student Membership – For UCSF, the cost is $103.00 for each year in the program.
Limited Insurance – For UD, it's $38.00 per year while for UCSF, the cost is $50.00 for 3 years.
CPR Certification – For UCSF, it's $70.00 to $100.00 for a 2-year certification. Expect the quote to vary per location.
Certified Background Service – For UCSF, the cost is $72.00 for 3 years.
Clinical Experience – For UCSF, it is estimated to be $3,000.00.
Other Fees – Expect that other fees may be charged to the student and these may vary per university. Examples of other fees are chapter membership fees, professional workshop and professional development fees, and graduation fees, among others. For instance, for UD the cost graduation fee is $240.
Licensure Examination Fee – To be able to practice as a physical therapist, you must be licensed. The cost of the National Physical Therapy Examination is $400.00 while the cost of the Jurisprudence Examination is $65.00. You can visit the website of the Federation of State Boards of Physical Therapy for further details.
Continuing Education – As with any licensed professional, continuing education is a must to maintain the license. Jurisprudence Assessment Modules are learning opportunities for those who need to renew their licenses as required by their state. The cost is from $48.00 to $65.00 depending on the state.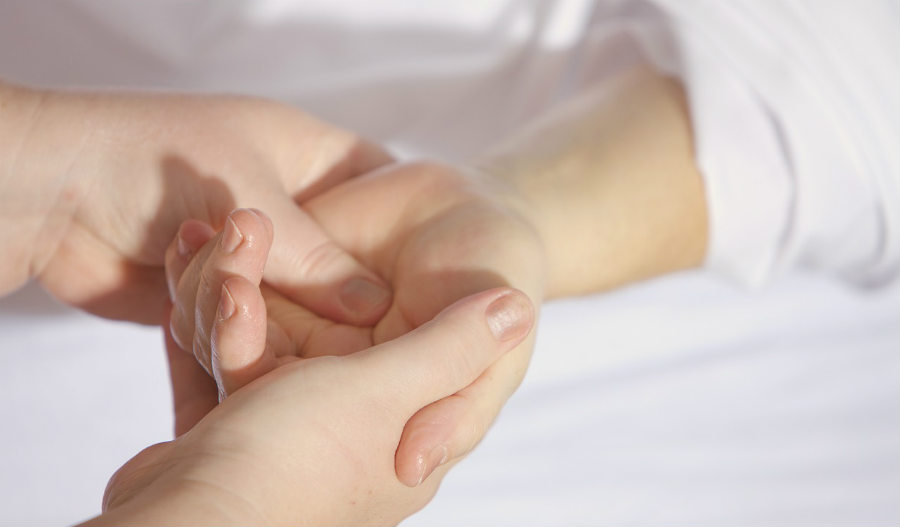 Buying Tips
Deciding where to take your DPT is a serious matter. Your decision will affect your future as well as that of your family. Research on the following before making your decision:
University Rankings
Academic Performance of the School and Program
Passing Rate in the Licensure Examination
Employability of Graduates
Work Experience Opportunities
Costs
In your decision, think what is best for you and where you will be comfortable studying. Remember, if you attend a public or state university off-state expect to pay higher fees than the resident students.
If you are worried about finances, look for available grants or aids. You can visit the website of the schools as well as that of the American Physical Therapy Association for the list of available scholarships, awards, and grants. You may be eligible for financing assistance to finish your degree.
Physical Therapy School Cost Factors
Type of School – The DPT is offered by both private universities and public/state universities. Different school types have different tuition fee rates.
Reputation of the School – The reputation of the university is also a factor in costs. Premier learning institutions have higher enrollment fees.
Reputation or Performance of the Program – Since DPT is a licensure course, the performance of the program is primarily gauged by the passing rate in the state board examinations. Expect that better performing schools charge higher school fees.
Location – Different localities have different cost of living. It is expected that schools from different locations also costs differently.
What Else You Need to Know
To be able to enroll in the DPT Program, you should have an undergraduate degree. The usual undergraduate degrees are those that major in Biology or any other foundational science such as Anatomy, Physiology, Chemistry, Physics, or Psychology. The cost for which will depend on the school you will enroll to.
Accredited online courses are also available for undergraduate and graduate levels for Physical Therapy degrees. You can visit the website of the Guide to Online Schools for the list of accredited schools.
There are also schools that offer an accelerated dual degree program. Instead of spending 7 years, you can finish the Bachelor of Science and DPT degrees in 3 years each for a total of only 6 years. UB as well as Drexel University in Philadelphia, PA, and Simons College in Boston, MA, are just some of the schools where the said accelerated program is available.
It would be better for undergraduates planning to proceed to DPT to volunteer or intern with providers of Physical Therapy as this is a common requirement to enroll in DPT.
So, how much does it cost to become a physical therapist? Evidently, a considerable investment. So, you must make the right choices toward achieving your career goal.
The ROI of your career choice is that a physical therapist is one of the most in-demand healthcare careers. It is a noble profession that also pays well.