Real estate is a huge venture, and you should not depend on anyone else's word throughout the purchase. It is vital to realize what you are getting before you make the purchase.
A land surveyor can assist you in establishing an official boundary of land through taking measurements, making calculations and researching historical boundaries.  You can keep away from pricey problems like a neighbor saying that your fence is going to their land or a company asserting the right to access your land for maintenance.
Average Cost to Survey Land
According to thumbtack, the average cost to get your land surveyed is approximately $470, with a range between $300 and up to $745. You may be asking where this average cost derives from
The table below will show you a sample breakdown of the land surveyor's tasks and its fees.
| | |
| --- | --- |
| Duty of A Land Surveyor | Average Cost |
| Study the title of the estate and the encompassing titles of the land. | $25 |
| Review the recent and old surveys in the property. | $50 |
| Examine the past surveys of his office in the vicinity. | $25 |
| Organize and manage a survey team with proper relaying of instruction to conduct the job. | $20 |
| Conduct survey in the area utilizing the standardized or high-accuracy Global Positioning System equipment. | $200 |
| Scrutinize the work done by the team, and ready the documents or records of the survey for the client. | $150 |
| AVERAGE TOTAL | $470 |
Again, these figures can fluctuate considerably based on the area and other numerous factors.
Factors Affecting Land Survey Cost
Even if you have already conducted thousands of surveys, you can't just presume how much a survey cost in an area just by watching it. That's because there are ample of factors that can alter the price of the surveyed land.
Below is a list of several factors that could influence the cost to survey the land.
Accessibility of the Site:
If the surveyor takes an hour to go to your property from his office, you must expect a bit high cost. Also, consider the challenge of making easements on private land and reaching public areas; these can affect the land surveyor costs.
There must be existing evidence on the property such as stone, monuments, witness trees, fences, border or more. Without these, the surveyor will have a hard time in reproducing the first survey, and this might cause you to spend more.
By law, it is required to submit a record of your survey plat, and it means another expense on your side.  After fieldwork is completed, the draftsman will draw up the map, then the surveyor will file the record, which is not free of charge.
This process can be tricky at times particularly when there are some issues with how they handle the previous transactions of the land.  You may discover an incomplete, unclear and sometimes conflicting result of your research.
Sectionalized Survey Work:
It is challenging for a surveyor to work in your area if your property is in a remote place. Also, if you have a property falls into numerous sections, he will also work on it, and it means additional workload and other fees.
Property's Size and Shape:
If your land has a rectangular shape, it will be cheap because it has fewer corners. However, if your land has an irregular shape, you will pay more even if they hold an equal amount of area.
Expect a higher land survey cost if your property is in mountainous terrain since it is hard to examine this kind of area.
A land surveyor needs a clear line of sight when doing a survey. If you have lots of trees or plants on your property, it may add extra time for a surveyor and additional cost for you.
The weather will also affect the cost of a land survey. For instance, if it is winter time, the travel time from the office to the site will be longer because of the road conditions. Also, the snow will hide some field evidence.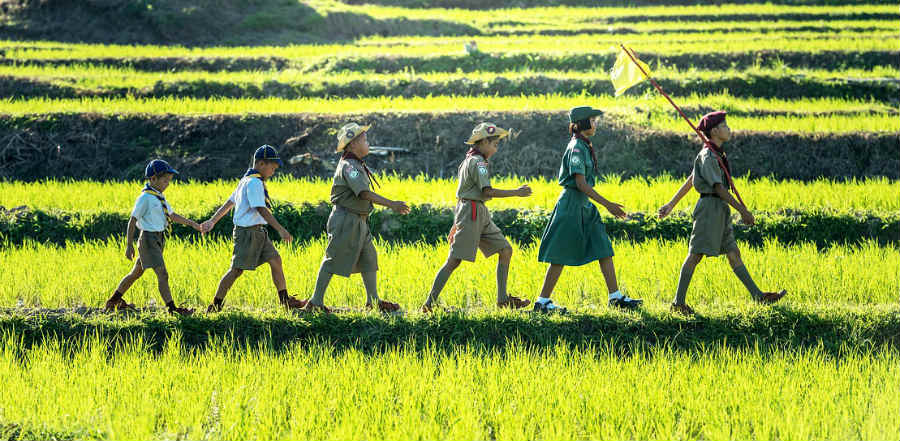 How to Start?
Begin with evaluating the reason why you need the land survey to be done, as there are lots of different types of land surveys. For instance, do you require more comprehensive data about the shape of the property for your home, or do you want to put up boundary lines or fences in your area?
Talk to some surveyors and discuss with them about your requirements and concerns. Then, check what they can offer you. Make sure you have reached out to the right land surveyor.
Make it a habit of requesting a land surveyor for citations, estimates price and the duration of their work.
Inspect if your chosen land surveyor is a licensed one and has insurance. It will provide you peace of mind, especially if an undesirable situation occurs on site.
Supply your land surveyor will all the documents you have regarding the property, like title insurance policies, previous surveys, etc.
Important Tips to Remember!
Ask your friend if they could recommend a land surveyor.
Make a background check of their jobs to guarantee that you are receiving a high quality of service.
Pick a time or season carefully. Always remember that a poor weather condition can significantly affect the work and can cost more money.
Ask your surveyor to write everything, including the quote and the services that they will provide; this will protect you legally.
There is no sorcery in concluding where your boundaries are, only a proper knowledge, , tips, the right land surveyor and the experience that goes with it.
The land survey may appear costly, but it is not as pricey as having to defend a home you have already built. Avoid costly court fees and don't overlook the potential issues in the future such as property claims.
Again, when it is about a property boundary, a fence can't mark the spot. So, get a land surveyor, and know the cost to survey the land, and you will have peace of mind knowing there are no conflicts on your property.