Dogs are deemed as man's best friend. But lately, they are simply not just that, they have also become part of our family. We bathe them, feed them, play with them, and even let them sleep on our beds! Man's love for these pups has grown so much during the past couple of years that we take their safety into consideration.
With that being said, let's look at the invisible dog fence price and a couple more things to know about setting up an invisible dog fence.
Invisible Fence Average Cost
When it comes to containing dogs, we have two options for invisible fences. The first option would be the in-ground fence system, wherein wires will be installed underground that are linked to a transmitter. This transmitter now emits a signal to the assigned dog collar that will warn the dog not to go near the invisible fence parameters.
The average cost for the in-ground fence kit would start at around $110 up to $300 while installation may cost from $800+ depending on the size of the lot that you will cover.
You can expect that the total price for the in-ground fence would be around $1200 to $2000. This also includes a number of training sessions done by a professional.
Your second option is to purchase the wireless dog fence system. To put it simply, it's a portable transmitter with an adjustable parameter range partnered with a receiver that is attached to the dog collar. All you really need is a place to plug in the adaptor, stay calm and let the fence do its work.
The average wireless invisible dog fence would be at $81 up to $600 depending on the inclusions and the size of dogs that are to be monitored under the wireless system.
Inclusions
The inclusions of the invisible fence quote may vary. Here are the following inclusions for the type of invisible fence you will be purchasing:
In-Ground Dog Fence System
Wires – usually the size of wires provided in the kit is 20 gauges that pan out to 500 feet (1/3 acre).
Transmitter – only one transmitter is available in the kit.
Collar with receiver – one collar with either a built-in or removable receiver will be provided.
One set of batteries
Mini Flags – these flags are provided for training purposes. These are markers that your dog will see to alert him of off limit zones.
Labor – along with installation, the company will provide a couple of training sessions to achieve maximum obedience.
Wireless Dog Fence System
Portable Transmitter
Collar with receiver – only one per kit
One set of batteries
Other Expenses to Consider
If you are decided in having an invisible fence and you've chosen which fence is the right one for you and your pooch, it's time to look at some other expenses. 
Extra Transmitters – when it comes to in-ground dog fences, the transmitter can only reach a certain range. You would need extra transmitters if you have a big yard. This could cost from $34 – $180 per piece.
Extra Collar Receivers – if your home is very dog-friendly and you have multiple pets living with you; you may want to consider containing all of them. Since each kit provides only one receiver, extra ones could cost around $80 – $160 per piece.
Surge protectors – though most kits have surge protectors for the in-ground wire system, getting extra transmitters and longer wires will need more protection. You can find surge protectors to cost around $14 – $30 a piece.
Extra batteries – if the batteries that come with the kit are disposable, you would need to change batteries at most every 6-9 months. These could cost around $8 – $50 depending on the brand and number of batteries purchased.
Extra wires – if you have a big yard to cover and give your dog a bigger play space, then a 1/3 acre long wire is not enough. You can purchase 500 ft spools for around $17.50 up to $95.
Maintenance repairs – wireless dog fences rarely need any maintenance. The only time you need to get a new one is if it's broken. Most companies provide warranties on their fence kits. Confirm the length of the warranty so you'll know when it's time to spend for replacements. Meanwhile for in-ground dog fences, since they are buried, it takes 2 to 3 years for replacements.
Training your dog – if you opted to do a DIY project because you know your electric wires very well, then you would need to consider dog training. Private training at your home could cost around $205 up to $1760 depending on the training package you availed at doggy school.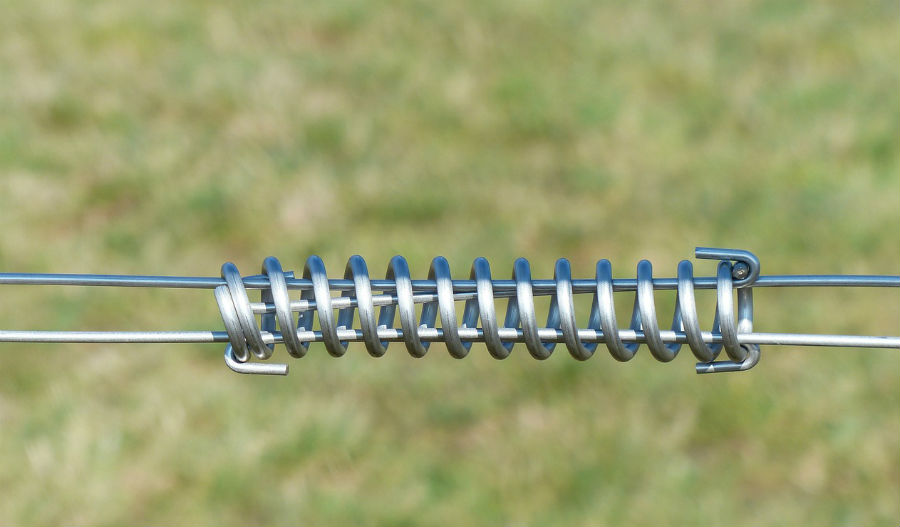 Buying Tips
Contractors and electricians prefer 14 gauge wires since they are thicker. If a replacement needs to be done, you can switch to a thicker wire for around $35 up to $250 per 500 ft spool. This can last more than 4 years unless any natural disaster strikes your area.
The electronic dog fence consists of the kit and installation. To cut down the expense, you may want to research on how to install the fence online. You can check out Dog Fence DIY for instructions on how to effectively install your electric dog fence.
You can get free inspections and quotations for your invisible dog fence. Try having 3 or more companies to scope out your yard and give you an estimated cost of the kit and installation. You can try to contact PetSafe, Invisible Fence and others for easy and quick quotations.
If you are trying to cut down on expense and you think that hired professionals for dog training are really expensive, try to train your dog on your own. 
Invisible Fence Cost Factors
Here are the many factors that affect the price;
Materials – the kits vary from dog to dog so you have to get the right kit that fits your dog's training needs.
Area or Location – the land that you would like to have covered is an essential factor since this is where the wires have to be accounted for as well as the placing of the transmitters.
Size and number of dogs – if you need to have all your dogs under the program, then this will drastically increase the price. There are also different models for each dog which caters their size.
The dog – if your dog has an obedience problem, then merely shocking your pup might not be the trick. Training might be needed in order for your dog to fully understand that you're the boss.
What Else You Need to Know
If you are wondering how the system works, once your dog reaches the parameters set in your wireless transmitter or if he gets near the area where your wires are buried, he will receive a painless shock that will teach him to stay away.
Some other transmitters provide audible signal alarms prior to the shock. If your pup tries to exceed the parameter, that's the time its receiver will issue a gentle shock.
If you plan to make this a DIY project, it can take you around 1 to 2 days to install the in-ground dog fence and about 1 – 2 hours for the wireless dog fence. Make sure that you are experienced with electrical works before you install the underground wires. If not, contact your nearest contractor or electrician for installation.
Keep in mind that this can only keep your dog within your yard. The device cannot keep outsiders from coming inside your property.
Now that you have an idea of how much installing an invisible fence might leak your pockets, you can definitely show your dog more freedom and train him to be obedient simultaneously! Keep your pooch safe. Get your estimates today!