If you need something to start your day, how about a good cup of coffee and some donuts? Have that dunkin' craving that needs satisfaction? Dunkin' Donuts has been one of the best (if not the best) pastry and coffee provider that has spread out internationally to over 45 countries.
This guide will walk you through the steps of franchising your own Dunkin' Donuts store, and provide you the possible Dunkin' Donuts franchise cost.
Dunkin Donuts Franchise Average Cost
The average Dunkin' Donuts franchise startup fee depends on the location you choose, the type of store, and the number of stores that you will be putting up at the same time. Aside from the startup fee of $100,000 up to $1,640,000, Dunkin' would require you to have liquid assets amounting to $125,000 to $250,000, and a net worth of $250,000 up to $500,000.
To get a free and more accurate personalized quote, please fill the 30-second form below. 
Though the required liquid assets and net worth amounts are fixed, you may find that the startup fee differs from the type of store that you would be opening.
Here are the estimated total costs of franchising according to the Dunkin' Brands Franchise Document Disclosure (FDD);
Freestanding Unit: $249,100 to $1,691,200,
Shopping Center or Storefront: $228,620 up to $1,197,245,
Gas & Convenience Store: $103,903 to $735,100,
APOD (Alternative Point of Distribution): $95,200 to $542,801.
Note that these prices do not include real estate costs such as tax.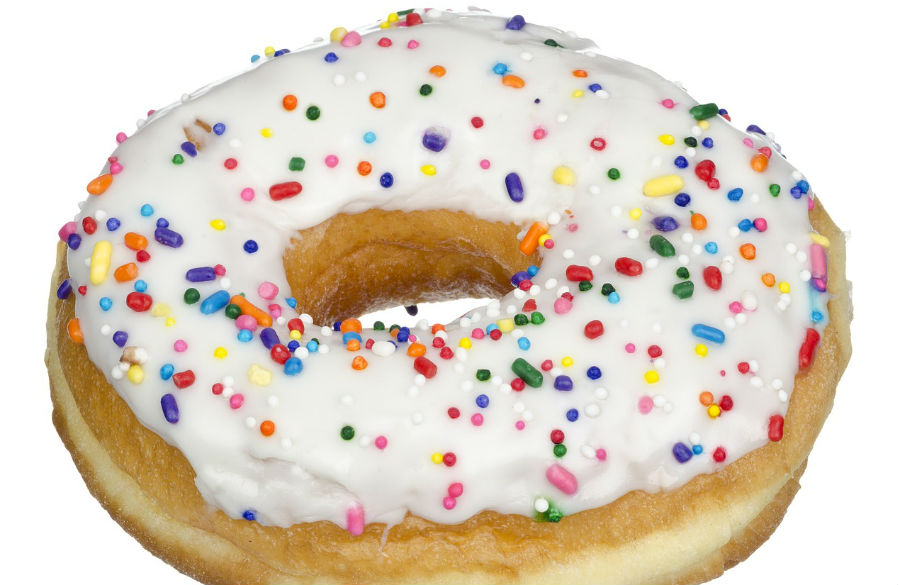 Buying Tips
When going into the franchising business, here are some tips you may want to remember;
Make sure that you have more than the required net worth and liquid assets. This will save you from bankruptcy issues.
Try to franchise a DD store with a partner. Costs will be lighter if you will for a partnership or corporation (shared capital). Dunkin' Brands will also consider the overall net worth and available assets of the partnership/corporation.
Review your target market and look for the perfect location. In business, location means everything and will be the foundation of your income.
Avoid adding in new material suppliers, this will run you through more accreditation expenses, and will highly cause you more trouble if the certain product fails.
Open with the minimum required units. Though you may be qualified to open more than 5 units, management of each unit will take up your time. It will also cost more as you would need to pay for workers, accountants, legal assistance, and more.
If you are interested in opening your own Dunkin' Donuts store, you may contact their Dunkin' Franchising Team, click the APPLY NOW button and start your own delicious journey. You may also send them an e-mail to www.DunkinFranchising.com.
Dunkin Donuts Franchise Cost Factors
Here are the main factors that will determine the price to pay when you open a Dunkin' Donuts franchise:
Location – the franchise team will help you secure the perfect location to put up the new store. Since different cities cater to different costs of living, the initial fees may change as well.
The Quantity of Units – a franchisee is required to open 5 stores, however, is encouraged to open more depending on their qualification.
Materials, Operational and Marketing Equipment – the estimated prices tend to change depending on the size of your unit and workforce.
Training and Supply Accreditation – since you are franchising a big company with a big reputation, one of the main costs that you will encounter is training for their world-class service, you would need to make sure that the materials or supplies used are A-grade and Dunkin' accredited.
Legalities – permits for building, operating, etc. This will all be considered by the Dunkin' Brand for you to have no issues prior to your grand opening.
Type of Franchise – of you choose to franchise a freestanding or storefront unit, the franchise term will run up to 20 years while it would only be 10 years for gas and convenience store, or APOD units. The IFF will also differ with the type of franchise you choose.
What Else You Need to Know
Now that you have a scope on how much the initial investment would be in owning your own Dunkin' franchise, here are some facts that are good to know:
Veterans are offered a 20% discount on the IFF (Initial Franchise Fee). They may be provided a higher discount depending on their qualifications.
It will take you 60 to 90 days to complete the documents and approval of the franchise, and 15 months to finish the construction, training, etc. before your grand opening.
If you would like to have your franchise financed, there are many lending companies that the Dunkin' Team will recommend to help you achieve your donut dreams.
Dunkin' Donuts currently has over 11,000 units operating across 45 countries. Imagine 70 donut flavors dominating the world.
Thinking of opening your own franchise? Contact Dunkin' and satisfy your sweet dream.