A clutch in good condition is essential to for proper control and operation of your car. It's safe to say, then, that ensuring that you remain on top of your vehicle's clutch issues is extremely vital. But, in general, you won't fully comprehend what is in the price of taking your car to an auto shop to have the clutch replaced. You may feel like they will overcharge you from minute one.
This article will assist you in finding out the average cost of clutch replacement, as well as look at the factors that will affect the overall price.
Factors Influencing Clutch Replacement Cost
First of all, you need to understand cost-determining factors:
The type of car
The make and model
The places you drive
If the parts used are remanufactured or not
The condition of the parts used: new or old
The components of clutch to be replaced; is it only the clutch friction parts or all parts of clutch
The overall labor charges
Average Cost of Clutch Replacement
A decent estimation, for the combination of every single material that comprises the clutch(i.e. the clutch disk, pilot bearing, pressure plates, flywheel, etc.), the cost of a clutch replacement would run from $550 to $2,750. The exact price is decided by considering every aspect, such as the car's type and its model, the extent of the damage, and the potential need for extra work. For instance, you will be charged an additional $330 to $1,100 or more if your clutch has a hydraulic system.
Adding the labour charges, making the total cost would fall anywhere between $610 to $1,150.
Basic prices do not fall outside $735-$910. You must consistently ask for an estimate from your mechanic and cautiously check all the job he proposes before making a commitment.
Price Comparison
There is no standard price for replacing a clutch, and while you can just trust an estimate, you may also want to see an estimated price for a few famous car models.
Here are the quotes for different models, according to RepairPal:
| | |
| --- | --- |
| Model | Average Price |
| Toyota Camry | $1098 to $1424 |
| Ford F-150 | $822 to $1112 |
| Honda Civic | $500 to $800 |
| BMW 330I | $934 to $1201 |
| Mazda B2300 | $655 to $882 |
| Volkswagen Jetta | $1071 to $1410 |
| Mini Cooper | $1478 to $1915 |
The labor costs of these models range from $334 to $1244, while the parts go from $183 to $671. These estimates do not include other fees and taxes.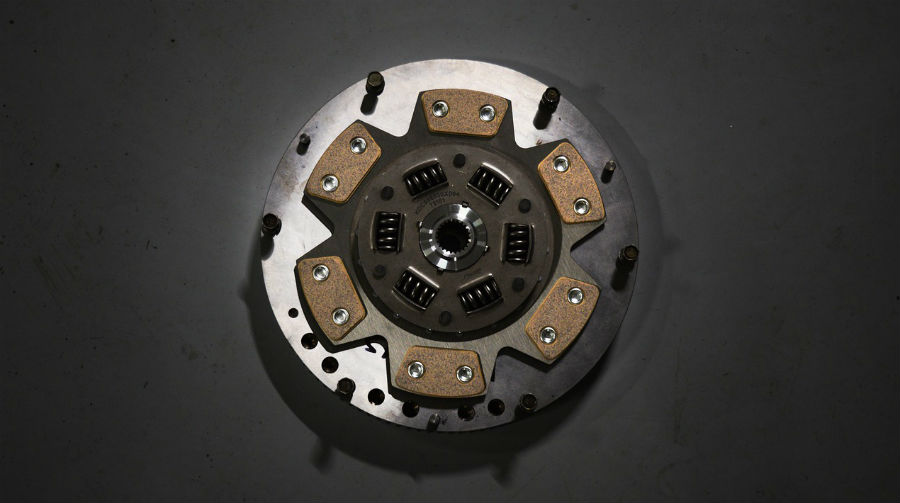 Just keep in mind that the rates of the above cars rely on the fact their engines have a v6 engine or 4 cylinders typically.
Also, some vehicles require more labor to work on the transmission, like front wheel drive cars. In most cases, these will require their engines be removed to replace the clutch. And that is a lot of labor.
Warning Signs
The clutch is a fundamental component to have a smooth operation in your car, yet it can be hard to recognize when your clutch is failing.
It is always in use, but nobody knows exactly how long it lasts. The only certainty is that over time it will wear. And the rate of wear will depend on your driving style and environment.
For instance, when in heavy traffic, some drivers will ride the clutch. This practice is certainly a reason a clutch will wear quickly. It will prevent the clutch plates from completely disengaging and initiates unwanted wear and tear.
If it becomes hard to change gear, or there is a burning smell, or screeching noise while changing gear, you can bet your clutch has an issue. These are signs that metal is encountering metal.
The rev may randomly rise or decline when you are accelerating. For instance, if it suddenly increases by 500 to 800rpm or more than the ordinary, there is probably a problem with the clutch.
Also, the biting point will be low down when the clutch is worn. It will be hard to lift your foot swiftly enough off the clutch, especially when you try to avoid excessive revving.
These are the indications of possible clutch problems and should be investigated immediately. Using your car while the clutch is damaged will just trigger more problems.
Tips for Finding a Clutch Repair Shop
When comes to your vehicle, it pays to be ready. When shopping for a clutch repair shop or mechanic and looking for a quote for replacing a clutch, it is especially true.
Have an at least basic knowledge about your car. You will need to select some parts from various options that match the make and model of your vehicle.
It's an excellent idea to scout for a mechanic before your car needs servicing.
Look for an auto mechanic that is NIASE or National Institute for Automotive Service Excellence qualified. You don't want to be paying for an amateur's knowledge.
Shop around. Search for a repair shop that has been ASE or Automotive Service Excellence. Also, use online resources. Broaden your reach, and you could end up getting a better deal
Conclusion
There are many factors in the cost of repairing or replacing your clutch, so it is hard to go into great detail about all of them in just one brief article.
Even the most experienced auto mechanics will still need a comprehensive reference manual or handbook for your car to direct them at every stage of the process.