Just like how the "eyes are the windows to the soul," signages are the windows to your business that can open endless opportunities.
Small and medium enterprises may not have the luxury to advertise on a large scale such as print ads, on newspapers, magazines, etc. or even afford a radio or television advertisement. Therefore, they rely heavily on signage to make themselves known, stay visible and relevant.
But these signs are not limited to displaying to the public that you have a good, running business. Signs may also be as trivial as a standee on the reception or a simple "HE" or "SHE" in the comfort room door, or a "NURSES STATION" with an arrow in the hallway of a clinic.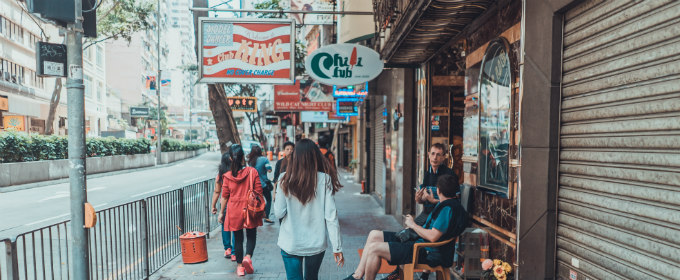 Types of Business Signs
There are two types of designs according to their function. These are indoor and outdoor. Indoor signs are usually attached to walls and doors or hung from ceilings and walls. These are typically used to give directions or label different locations within the office or building.
Outdoor signs are used for marketing in order attract the attention of potential clients. They can be found on rooftops of buildings, houses, or can be seen standing alone on an interstate entrance, exit or highways, or hanging as banners. Some are as clever as putting a lighted one on top of taxi cabs or painted on bus' or train's body.
How much does a sign cost will depend on the size, material, color, content and the intricacy of design. Installation and delivery are also to be taken into consideration.
Average Cost of Business Sign
Business signs cost around $8 for a 12" x 6" signage with basic design up to $100 for the larger ones of 30" x 30" of full-color and intricate design.
Temporary signage like window splashes and magnetic signs that are used in promotional campaigns cost around $20 – $100 each on the average. Some can go up as much as $100 – $500 for larger full-color signage.
Vinyl, plastic or nylon banners usually cost around $3 – $9 per square foot or $40 – $100 for the basic, and $100 – $500 for larger, custom-design banners. Signs can go as much as thousands of dollars for massive size and when expensive materials are used.
Freestanding signage price varies from $150 – $400 per square feet. Custom steel signs range from $20 – $30 per sq ft, aluminum and plastic designs $10 – $20. Cheapest signs are made of urethane and usually, cost around $10 – $20 per square feet. The average price for lighted signs is $30 while the most expensive are the neon-lighted that typically costs $200 up to $1,200 per square foot.
Signage for rooftops, buildings, street-side, vehicle prints, and other complicated signages cost around $300 – $600. Monument signage or any freestanding sign that is detached from a building or structure and sits on the ground on a solid appearing base with no exposed structural support can cause around $5,000 – $28,000.
Signage price also varies depending on the quantity ordered. 
Additional cost:
Installation should be included in the quotations of large business signage. In case there isn't, installation charges range from $50 – $100 per hour depending on location and complexity of the job.
Also, expect a delivery charge if not included in the quote, but that depends on how big is the signage and the proximity.
What should be included?
Typically, the installation cost is included in any large business sign job.

Professional designs by graphic artists or sign designers that understand at different traffic speeds and distances.

A full-service company provides advice regarding the best sign suited for your business and based on your budget.

Business signage is governed by certain laws like local ordinances, zoning codes, regulations and the

American Disabilities Act

has strict rules about signs. Be sure to transact with companies that comply with these regulations.

Warranty for your piece of mind
What to Look Out For?
When deciding to get a sign for a startup business, think of materials and designs that suit well for your type of business and location as these affect business signs cost. There are plenty of design ideas from the internet that you could choose from.
Once you got the idea for the design you want, contact some sign companies to get quotes that should be based on the quality, how fast they could deliver if you have a deadline, and most importantly, which could work around your budget.
Word of mouth can usually be the best option to locate a good sign company. Try to contact some colleagues in the business to ask for advice on choosing the right company as they already had the first-hand experience on who to deal with especially when there is pressing time.
Special Tips on Cost Saving
When comparing quotes, remember to add in any delivery charges. Sometimes you might get carried away by cheaper quotes, not considering the extra cost to get the signage to your place. You might get quotes from companies, not within your area, and so delivery charges are understandable.

You might find some pre-made standard signs that suit your requirements. These are way cheaper than custom made.

When you expect that some information or design might change from time to time, look for something that can be easily updated or modified so you can just DIY and not return them to the sign company for additional costs.

If you anticipate that you will eventually be needing more copies of the same signs in the future, you can just order in bulk. Sign prices decrease per design as the number of order increases.

Order signs during offseason which is winter. Some companies offer promotions and discounts during this season. Add the fact that since summer is the busiest season for this kind of business, expect a long queue before you get served.

Use magnetic sign for your company vehicles. This way, you get to advertise your business while moving around.

Choose signage that can be used multiple times like a SALE sign that has a blank portion where you put the percent of the price being cut off.