Skid steer loaders are incredible machines,  utilized for excavating, pulling, pushing and lifting materials. It is commonly used in construction and landscaping. It is different from a tractor front loader, as it is lighter and more maneuverable.
The very reputable company that manufactures skid steer is the Bobcat. They built their first skid steer in the late 50s; even now it is still one of the best.
Now that you are planning to use a skid steer every day for a particular job, you are probably wondering, how much does a bobcat cost?
Average Costs of Bobcat Skid Steer
The rated operating capacity can determine the Bobcat skid steer cost, as mentioned by CostOwl. The average price could be between $12,000 to $60,000 for a heavy-duty Bobcat. However, it would vary by retailer and locality.
If you want to get a personalized quote, please fill the 30-second form below. 
Small Bobcat classically has a capacity of fewer than 1,750 pounds and will be around $5,000 to $25,000. It can only take less challenging tasks like indoor demolition, landscaping, building development, snow removal, and residential construction.
Some models belong to this class are Bobcat S70, Bobcat S450, and Bobcat S510.
Medium Bobcat Skid Steer:
Skid steer with rated operating capacity of about 1,750 to 2,200 pounds are generally considered medium Bobcat skid steer. The Bobcat could run from approximately $20,000 to $30,000.
The medium frame Bobcat is the most well-known skid steer because of how many attachments can fit on it and it is power. Also, it has much better maneuverability than a larger piece of construction equipment. Examples include the Bobcat S750, S590, and S530.
The heavy-duty Bobcat skid steer can hold loads of more than 2,200 pounds. This skid steer can range from $40,000 to $65,000 or more.
Its hydraulic flow and impressive horsepower allow itself to perform the most challenging construction work such as dozing, excavating and road building.
Examples include the  Bobcat S650, S740, and S753.
Average Costs of Used Bobcat
Consider purchasing a used Bobcat skid steer in good condition if you're on a tight budget and you just plan to utilize the machine only part-time. Usually, lots of individual prefer buying a used Bobcat that could cost between $20,000 and $25,000, where they could save around 50% from the original price of a brand-new one.
However, the Bobcat price would vary on their size, the logged hours, and model. Logged hours is a measurement of how much time the machine has been used. It could be also helpful in predicting approaching issues like if it requires repair, maintenance, or replacement.
The desirable logged hours for a used Bobcat is below 2000.
A Bobcat 642B, 642, and 743 with 970 to 1560 hours' log might sell for $7,500-$9,500..
Bobcat S205, S510, and S450 with 450 to 1888 logged hours might sell for $17,5000-$28,900.
A bobcat with 110 to 500 hours might sell for around $29,500-$50,000. Ex. S590, S530, S750.
You can check some used Bobcat on their website.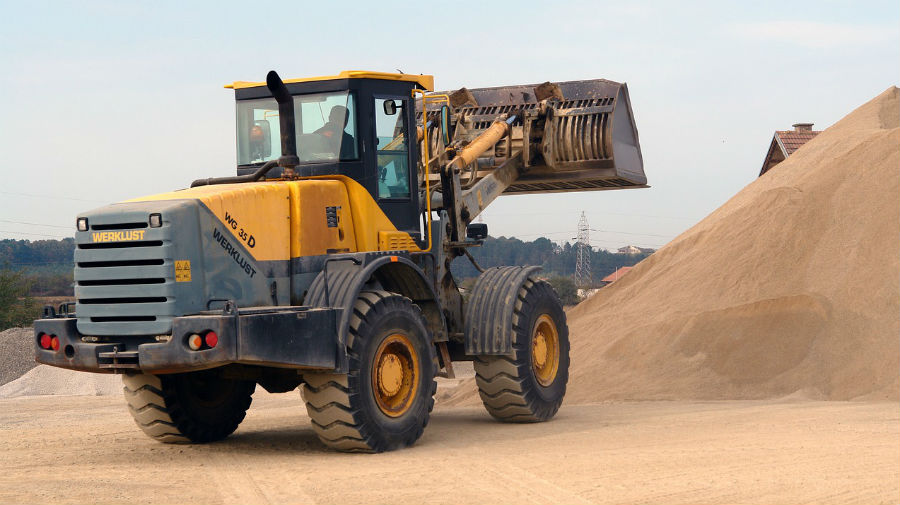 Before Purchasing Bobcat
There are things to consider about your ideal Bobcat unit, before buying. Make sure that it fits your requirements before buying. Below are several that you should adhere to in order to buy the best skid steer for you.
The process begins with deciding if you need to finance the unit or buy it completely. You must determine if your financial situation can afford a new unit or not.
Before you could request a quote, you must provide the supplier with accurate information regarding the kind of work you will do with the skid steer.
In this case, they could provide you detailed information about the skid steers, like lifting capacities, dumping heights, etc. You should be familiar with these aspects in order to understand what every unit can offer you.
Comparing different models of Bobcat with almost the same capacity to get the best value. Make sure you know how every supplier rates their machines; some are using different terms, and this might be confusing. Make certain that you are not comparing apples to oranges or two stats measured differently with the same metric.
Another thing you should ask about is how much the possible resale of a particular piece of equipment will be after a few years. You will need this when it is time to replace the unit and upgrade.
When buying a new piece of skid steer, make sure to ask about warranties, like what steps to follow if you are not pleased with the unit, and how would they would deal with the situation.
Clarify how long the warranty is in effect and what is the coverage. Also, ensure that you can find a nearest Bobcat warranty center before buying.
Where to Buy
There should be no problem with finding Bobcat skid steer for sale, as they are widely used nowadays.  But always check if there is a sales network in your area to service your desired Bobcat after the purchase.
You can find great dealers of skid steer on the internet as well. It is the easiest and most efficient means to find an extensive list of equipment with prices.
Final Say
As you start your quest to buy a new Skid Steer Loader, you will discover that there are lots of manufacturers. You will discover that there are countless choices, from operator control options to engines. So, choose wisely beyond the Bobcat skid steer cost.
Just because you have bought the largest horsepower machine does not mean it will perform the job more proficiently. Purchasing the correct equipment takes an intense mind, thorough research, and a bit of digging to find buried treasure.
When you finally have your Skid Steer Loader, take care of it and continue learning about the machine. With the proper maintenance and access to spare parts your Bobcat skid steer loader will give you years of reliable and steadfast service.