Whenever we're building a new house, one of the things we imagine is how it would look like. The exterior of our homes is just as important as the interior. A house's walls need to be protected for it to last long, and this protection requires wall sidings.
Out of the various types of sidings available, stucco is one of the most common. Stucco is a good insulating material and it reduces noise. It's also fire-resistant and can last for many years with proper maintenance.
How much does stucco cost? Let's find out.
Stucco Siding Average Cost
The cost to stucco a house depends on several variables, most notably the size and area, the complexity, and the thickness.
The material for stucco itself is sold by patch or mix. Lowes and Home Depot sell stucco from $3.50 to $48. 
This price depends on the weight of the stucco mix and the type of the mix.
According to the latest report from the Stucco Manufacturers' Association, the cost of installing stucco ranges from $2 to $20 per square foot. Prices for installation also vary between installation contractors, but on average, stucco prices for installation go between $6 and $15.
Guzzo Stucco installs stucco siding for a price range of between $7.50 and $10 per square foot. On the other hand, Stucco Surgeon offers different price points for different kinds of stucco siding:
Conventional or traditional stucco is installed for a price range going from $7 to $9 per square foot. Their average base rate is around $250.
Acrylic stucco is installed for an asking price starting at $12 per square foot. The average base rate is estimated to be around $300.
You also need to buy stucco mesh, as this is important in ensuring that the siding holds together. Lowes sells these meshes from $8 to $75. The price varies depending on the dimensions of the mesh.
Inclusions
For the total price that you pay, you'll be getting the materials you need and the cost of installation. The following are the services included in the basic installation cost:
This includes the required amount of stucco mix and the mesh.
This is charged per square foot of stucco siding and includes the application of the stucco mix and mesh to the wall.
Other Costs to Consider
Aside from the stucco prices and the installation, there are also some other costs that could crop up along the project.
The first of these other expenses is the cost for the acquisition of permits. Some states and cities require the presence of a building permit first for remodeling and renovation of houses. These fees are determined by the local government building code.
For example, a project valued at $2,500 will incur at least $152 in permit fees in Clark County, Nevada.
Another cost along the project involves the removal of old sidings. If your home already has a siding to it, it must first be removed for the new one to adhere to the wall. The removal of old sidings is estimated to range from $1,000 to $3,000.
Transportation of equipment and fuel costs should also be considered. Farther contractors have to travel farther distances, incurring a bigger fuel cost.
Naturally, stucco is a gray or tan material. If this doesn't suit your taste or with the architecture of your home, you can opt to have the stucco painted. 
Although stucco is a beautiful siding material, it's prone to cracking and (if it's been painted on) paint chipping. Because of this, close annual maintenance needs to be done to ensure that the siding remains in top condition.
The first maintenance need is the cleaning of the stucco siding. Using a pressure washer is a good idea to keep molds, mildew, and dust from ruining and dulling the material.
Another thing to watch out for is the cracking of the material. Small cracks need to be dealt with before it can grow bigger and incur greater expenses. Crack repairing products can deal with these sorts of cracks.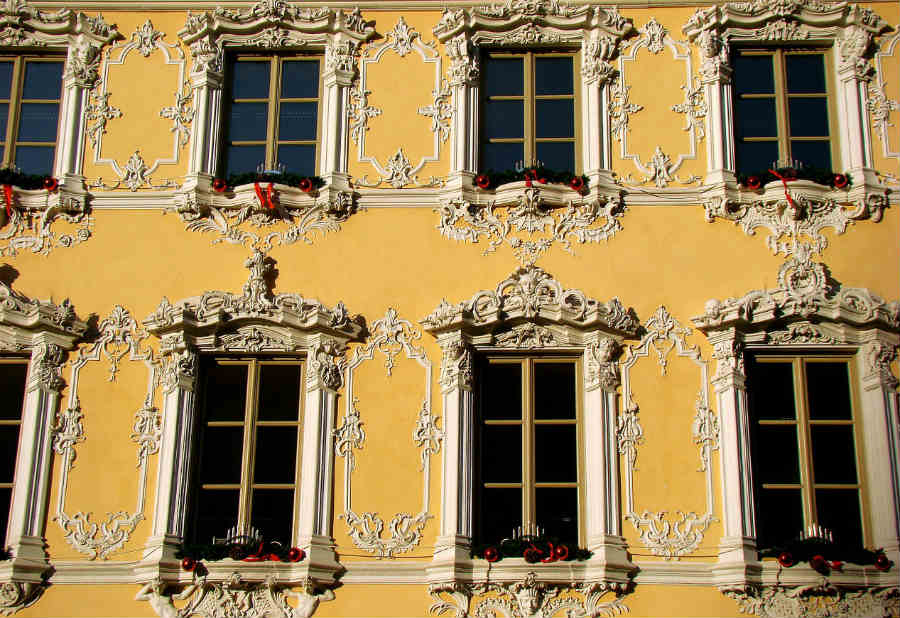 Buying Tips
Before you decide on choosing stucco siding, first consider the siding material of your neighborhood. The overall architecture of the neighborhood can have a big impact on the value of your home. For instance, choosing to use wood sidings when the rest of the neighborhood uses stucco is not a good idea.
The cost to stucco a house depends largely on the area of the house. Houses with smaller areas where stucco will be applied (for instance, 200 or 500 square feet) tend to be charged more as it makes more sense to charge a small area, in terms of business.
Also, houses with larger areas where stucco needs to be placed can also try to get discounts from their contractor for the square foot count of the windows and doors. These areas are typically included in the per square foot rate of installation.
Estimation of the number of materials you'd be needing for each coating of stucco can be figured out through online calculators. An example is Hedberg Supply's stucco product calculator.
Get at least three price quotes first before deciding on a specific contractor. As much as possible, choose the nearest one. You can find siding contractors at Promatcher. Another available service is Better Business Bureau, which can match you with legitimate and trustworthy contractors.
Companies that provide stucco services are Guzzo Stucco and Seven Star Stucco.
Stucco Siding Cost Factors
We've discussed the basics of how much does stucco cost. There are factors that affect the rates of stucco installation too.
Size and Area. As mentioned earlier, the most deciding factor is the size and area of the house.
Are there bay windows in your house? Complex architecture? Are there more stories where the material needs to be applied? The more complex the environment where the sliding is applied, the greater the cost usually gets.
Labor rates vary largely depending on the state. A greater number of workforce also translates to a higher cost, especially since labor is charged per hour.
Stucco sidings usually can't be completed in a single day. This is because stucco is applied by layer, and layers need to dry out first before a new layer is placed on top. This significantly increases the expenses.
Different contractors offer their services at different fees too. Plus, there may also be contractors who offer some free add-ons or finish their installation at a faster period.
As mentioned earlier, varying locations have varying rates of labor and the contractor. Aside from this, the farther you are from a contractor, the more expensive the costs for fuel and transportation of equipment becomes.
A beautiful material with equally beautiful properties, stucco is a great material of choice for siding walls. Proper care and installation are needed to ensure that stucco can last for as long as its intended lifespan.