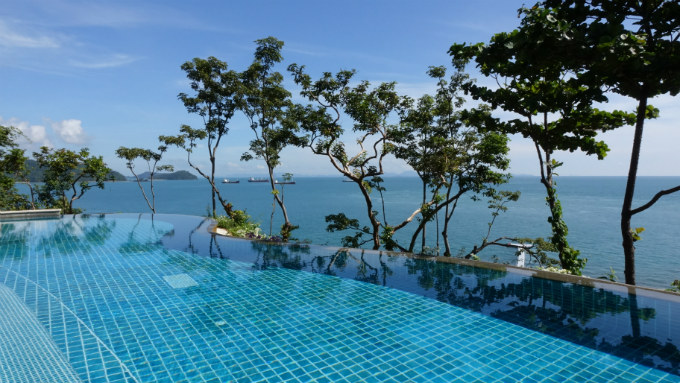 Ask someone what his favorite leisure activities are, he would probably be mentioning swimming among them.
It may be a surprise that swimming as an organized activity dates back as far as 2500 B.C. in ancient Egypt but the actual pools were invented in the first century B.C. by the Romans.
But did you know that in Europe, people refrain from building swimming pools due to fear of getting infections from other swimmers? In fact, in France, you are not allowed to swim in some public pools if you are not almost bare-naked or if you are not in your Speedos. Interesting!
In modern day swimming pools, liners are usually necessary whether you have an in-ground or an above-ground one. Vinyl and fiberglass liners are subject to damage due to different factors. Whether you want to address the damage in a Do-It-Yourself fashion or you may consider hiring a professional, it is best to understand the different swimming pool liner costs involved.
In-Ground Vinyl Pool Liners
Swimming pools, especially in-ground ones are big investments, but repairing or replacing a liner does not necessarily cost as much. The replacement cost of pool liners are as follows:
Inground pool liners prices typically range around $700 – $1500 for the liner alone depending on the size, shape, color or design, the size of which is between 20-30 mil but typically 28 mil. Very large pools, or pools with under-liner steps and benches or custom printing can cost more.
Labor charges for installation ranges between $1,000 – $2,500 or probably, even more, depending on the severity of the damage that needs repair. Inground pool liners prices increase significantly as liner installers typically mark up pool liners by a large margin, so expect to pay nearly double if purchased through a local dealer or liner installer.
To sum up, expect to shell out around $2,500 – $5,000 for materials and labor for replacing an in-ground swimming pool liner.
Above-Ground Vinyl Pool Liners
The replacement cost of pool liners for above-ground range from $150 to $600 depending on the same factors affecting the in-ground pool liner.
Labor charges would be around $200 – $800 depending on local rates and size and shape of the pool. Areas with fewer vinyl pools built will have fewer installers and therefore may increase liner installation costs.
Factors That Matters
Size – larger and deeper pools cost more to produce and to store than smaller variety
Thickness – Liner thickness is measured in mils.
Pattern –  darker patterns require more ink to produce therefore more expensive than the plain blue without a pattern.
Factors Affecting Labor Rate
Size – the larger the pool is, the more work to install
Shape – curvy vinyl pools or Lazy L shape pools take more time to fix
Floor – Sand bottoms require much work than concrete or vermiculite
Equipment – Under-liner steps, swim outs, pool wall lights among others add extra work to the liner installation due to additional use of equipment.
Expenses To Do It Yourself
Even if you have to hire some helpers when nobody is around to help you install your own liner, it would not cost as much as half of what an installer would charge.
90% of pool owners install the replacement liners themselves. There is an instruction on the box on how to do it, and it usually is not that bad. You just need a few helpers to do it, and you can usually do so with expenses less than $1000.
Do It Yourself or Hire A Professional?
When torn between doing it yourself and hiring a pro because of financial considerations, it is better to take note of the following:
A lot of problems may occur when the liner is not properly installed. If you are confident about your ability to do a neat job, then do it yourself.
Many repairs and replacement call for draining the pool and if you have not done it before, then better call a professional to see how it is done. You can do your replacement the next time.
When to Replace Vinyl Pool Liner?
Like any other object, you tend to patch you pool liner on your own so you do not have to buy another one. But some damages are so severe that you need to replace them. But when is it necessary to replace your vinyl pool liner?
Wear and Tear – as it grows old, it loses its elasticity because of several factors like the chemical used as well as the sun and weather conditions. Chunks of it fall off and these pieces needed to be replaced by a professional because they are too worn to patch.
Wrong pool chemicals used – proper water chemistry is a must to keep a swimming pool safe and clean for swimmers, and maintaining a pool's chemicals can save pool owners time and money. If the wrong balance of chemicals is used, it can eat away the liner faster.
Cut by sharp objects – vinyl pool liners are soft and therefore can easily be cut. When this happens, you may consider replacing it than trying in vain to patch it.
Improper installation – pools liners are placed to serve as protective covers and not as structural parts of the swimming pool. When it is slightly smaller than the pool, this could lead to it being stretched to fit, making it susceptible to tearing. This susceptibility can happen when there were errors in the measurement during installation.
Vinyl Pool Liner or Fiberglass?
Expect to spend any the following price ranges below when you decide to shift to fiberglass pool:
Small Fiberglass Pool Shell (26′ in length or less):

      

$10,000-$19,000
Medium Fiberglass Pool Shell (27′-34′ in length):

        

$13,000-$20,000
Large Fiberglass Pool Shell (35′ or more in length): 

  

$15,000-$27,000
You might probably be asked by the swimming pool professional if you want to consider fiberglass materials when you decided to replace your vinyl pool liner. Choosing between the two entails some considerations, namely:
Vinyl pool liners are cheaper in terms of upfront expenses if you are not ready for a rather significant investment. But they are more susceptible to damage that usually comes with any more inexpensive materials so expect repair and replacement to take place often.
Vinyl liners are not as valuable as fiberglass, and therefore does not increase your home's overall value.
Vinyl liners are more pleasing to the eyes as they come in different colors and shapes as opposed to fiberglass which can be limited since it is built off-site
Vinyl liners are smooth all the way around and hinder algae growth.
Fiberglass' colors are hard to imitate and become a problem once a portion was damaged. So expect a portion of your pool discolored.