To be very honest, you can never reach all places just by yourself. Someone always has to lift you up. This is just one of life's many truths you have to accept.
This is the same in the case of running phone lines, in changing lightings, or even in putting in decorations for a neighborhood party. But instead of a Someone lifting you up, it would be a Something that does the job for you.
Meet the Bucket Truck. Bucket trucks are utility trucks that lift you up so you can reach these high places. They're safer than ladders and are effective in getting the job done. The downfall, though, is that they're super expensive; and if you only use it once per year, it would be a bad investment.
And so renting enters the picture. It provides an option where you get to have the benefits of a bucket truck without putting a hole in your pocket.
And so, how much does it cost to rent a bucket truck?
Bucket Truck Rent Average Cost
To rent a bucket truck cost you anything from as low as $100 to as much as $4,200. The disparity among the prices comes from the length of time you would like to rent the bucket truck.
For example, a company in Minneapolis, Minnesota, Broadway Rental has hourly, daily, and even monthly rates. The company can rent you a bucket truck for $225 for four hours. If you want to rent it for a day, it would cost you around $300 to $350. If you rent it for a month, it would cost you $2,300.
Get FREE Customised Price Quotes
Fill the form to get calls from multiple providers, completely free. 
Some rental companies can be expensive. A monthly rental in HR2, a company that has locations in Ocala, Jacksonville, Deerfield Beach, Tampa, and Sanford in Florida, would cost you as much as $8,195. Of course, you also have to consider some factors which influenced this cost.
Meanwhile, bucket truck rentals in the Pacific could cost about $125 per hour (four hours minimum). You can also rent it for a day for $999.95. This is the price as published by a rental company based in Guam, Set Pacific Inc.
Inclusions
When renting a bucket truck, the company you are renting it from would usually send over a certified operator to go along with the truck. A bucket truck will not work with just you getting into the bucket. There is usually an operator that mans the controls and would be able to lift you up or bring you down, depending on your needs.
As you may have already known, companies that rent their bucket trucks per hour usually require that you rent the truck for a minimum of four hours.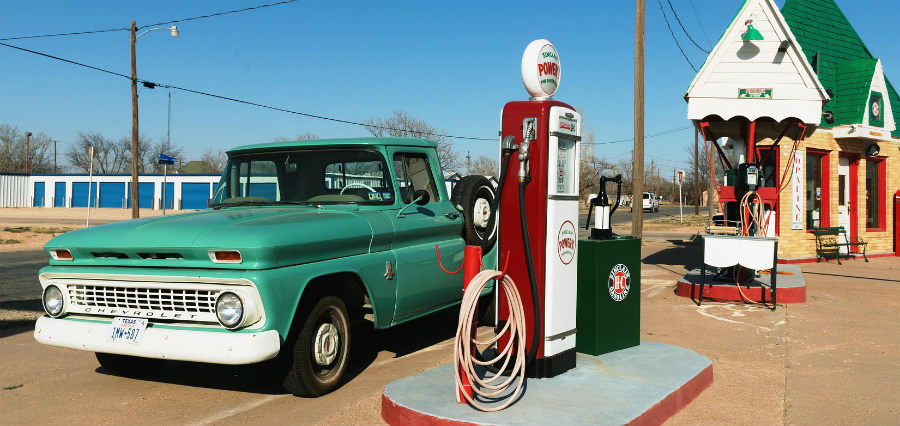 Other Costs to Consider
Most companies would only publish their respective bucket truck rental rates; not including some potential added costs.
For example, Rentals Unlimited, a company with locations in Clarksburg, Rockville, Frederick, and Hagerstown in Maryland, as well as another in Sterling, Virginia, would also charge you an extra $0.65 per mile the truck has run.
And so before finalizing the rent, make sure to check with the company whether there is this added cost or the rental fee as they published is everything that you have to pay.
When renting bucket trucks, you may also be paying for your own fuel. And as per the US Energy Information Administration, the cost of gas per gallon is at $2.59. Diesel is at $2.91 per gallon. Multiply that by the number of gallons you may need for the whole duration of your project and you get your additional cost of fuel.
Make sure to keep the bucket truck as it was when you first rented it. In short, take extra care of it. This is because any damage, missing part, or tire wear will be added to your bucket truck rental rates. Your cost would, of course, depend on the damage that was done to the truck. Some may require replacement of parts which you can do alone; some would require the service of a mechanic.
Buying Tips
Most rental companies accept cash and cards for payment. Some would also require a deposit days before the rental itself, just so it is reserved for you.
An agreement is also signed prior to their release of the bucket truck that will be rented.
It would also be useful to first check the records of the rental company when shopping around for rental services. Make sure they have a good reputation. You also have to ensure prices are explained to you, including additional costs, if any. Also, ask the rental company whatever support they provide while the bucket truck is with you.
Prior to renting a bucket truck, make sure you have your numbers. And when you say numbers, you just know how far up you need to go to get the job done. For example, a wall that needs to be decorated for a holiday party has a height of 35 feet. When you have a wall like this, you cannot just rent a bucket truck that could reach up to 85 feet when you can do it with something with a height lesser than that.
Bucket Truck Rent Cost Factors
To rent a bucket truck cost you a lot if you only rent it for a day. Herc Rentals in Florida has daily rates of $1,500 and monthly rental rates of $4,200. You would likely save a lot if you rent it for a month. But then again, if you need it for a day, why rent it for a month?
Make sure to assess the job that needs to be done. Will it be finished in a day or a week? Remember, the length of time you rent the truck is a factor that could influence your cost. The longer the time, the more savings you have.
It would also be useful if you are able to identify as to how far up you need to be lifted. A 29-ft bucket truck can be rented at $550 per day on the average. If it is 38 feet up, it would be around $600. Prepare to shell out about $1,500 per day if you intend to rent a bucket truck that can reach to about 85 feet.
Point to consider here is that, you are not supposed to rent a bucket truck that can reach 85 feet up if you are only decorating a 29-foot wall. Getting these kinds of information can potentially save you lots.
If you know of a certified operator that can do the job of manning the controls of the bucket truck, you can probably consider getting him/her instead of getting the operator the rental company is sending. This is, of course, dependent on whether your guy comes cheaper than the rental company's; and if the rental company would allow you to have someone not from their team man the controls. Talk to the rental company first.