With over 1,500 locations all over the United States serving chicken sandwiches and other chicken meals, it's no surprise that Chick-Fil-A is one of the biggest food chains in the country.
The restaurant has been in the business for a long time too. It was established in 1964 and began franchising in 1967. Since then, it's been serving patrons and keeps them coming with their hospitality and value system.
If you're looking into franchising your own Chick-Fil-A, you'd be surprised to learn of its distinct system. So, how much does a Chick-Fil-A franchise cost?
Chick-Fil-A Average Cost
Unlike other major franchises such as McDonald's and Taco Bell, Chick-Fil-A offers one of the cheapest and most affordable fees. The Chick-Fil-A franchise startup fee is only $10,000. Also called as the franchising fee, it only requires you to pay this to begin operating your own restaurant.
Inclusions
Another quality that sets it apart from other franchising establishments is that it solely buys and builds everything. These are the things included in the franchising package:
Chick-Fil-A buys or leases a space for the establishment. It doesn't ask for additional payments from the franchisee (called an "Operator") for the building of the restaurant.
This includes the materials, the labor, the permits, and everything else required in the construction of the restaurant.
All of the tools you'll ever need for the daily operation are provided. All you ever need to do is to use this equipment to rake in sales.
Other Costs to Consider
There are also costs that you'd have to watch out for even before your application is approved.
Application Process. Chick-Fil-A has one of the most intensive and selective selection process. There are about 20,000 annual applicants, and it only selects between 75 and 80. During the course of the selection, you, your friends, and your family will be interviewed for a couple of times. Farther down the process, you would also be invited for an interview in Atlanta, Georgia. The costs of these travels (particularly if you're far) can quickly increase.
Equipment Lease. Chick-Fil-A shoulders all of the costs in procuring the equipment for the restaurant. However, you have to pay a monthly payment for the use of the equipment. It deducts 15% of your monthly sales for this.
Pretax Profit. Aside from the lease on the equipment, the franchisor also takes 50% of the restaurant's pretax profit. This, combined with the lease on the equipment, can easily take 65% off of your monthly sales.
Initial Investment. Also called as a startup capital, the operator also needs to invest money for other aspects of managing and running the restaurant. The initial investment can range from $250,000 to as high as $1,600,000.
Chick-Fil-A may charge between 0% and 3.25% of monthly sales for advertising. Alternatively, this may be decided by the operators in local or regional areas.
Business Services. Occasionally, Chick-Fil-A may offer third-party services. It determines the rate that you need to pay for the said services. Also, if you decide on using other third-party services that it isn't offering, you'll also pay for it separately.
Occasionally, operators from the same local or regional area will work together to set up events.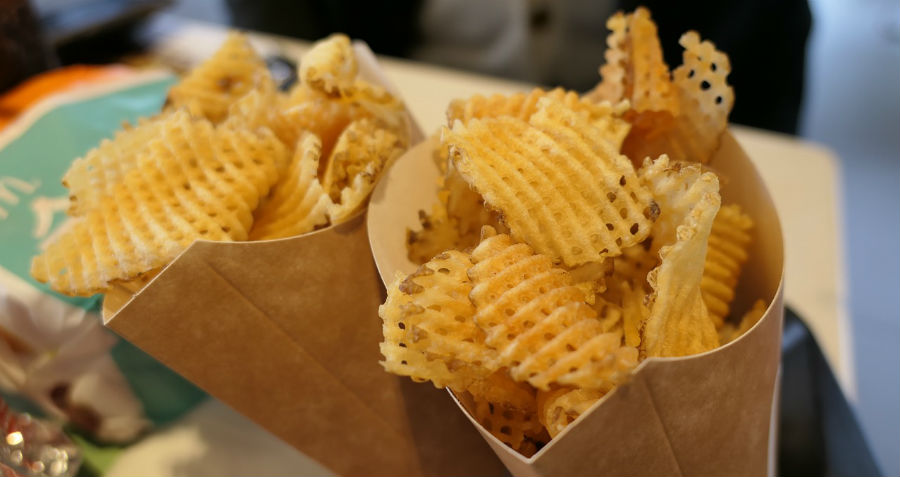 Buying Tips
As in any franchise, make sure to have enough liquid assets. Although having a minimum liquid capital or net worth is not a requirement for prospective operators, having enough liquid assets is still important.
It's safe to have at least $750,000 of liquid assets as this is also the requirement imposed by other franchising business such as McDonald's.
To calculate your return on investment, there are online ROI calculators for franchisees. This will give you an idea of how much you can earn from your investment.
Also, you stand a better chance at being accepted by Chick-Fil-A if you are near an area that it is targeting. You can find a list of their targeted locations on their official site.
You can begin the process of being reviewed as a prospective operator by filing an application through their website.
In case you were approved as an operator, you can begin promoting and advertising your new restaurant through souvenirs and collectibles. 
Chick-Fil-A Cost Factors
Factors that can affect the overall management of the restaurant are,
Is the restaurant in a smaller town or a major city? These can affect tax rates, lease rates imposed by Chick-Fil-A, and service rates of the third-party service providers.
The amount of money you need to spend as capital for the business can vary widely. This depends on the amount and rate of the third-party services, the hiring of employees, and the like.
Third-Party Services. These may be offered by the franchisor or you may opt to acquire them. Their rates generally vary per location and per the type of service that it provides.
What Else You Need to Know
Chick-Fil-A franchise startup fees may be small, but the franchisor still has a way to make a profit out of those small fees.
First, Chick-Fil-A owns the restaurant. It builds the establishment using their own money and enters an annual contract with you. These contracts allow you, as the operator, to continue managing the restaurant. The contract may be terminated based on your performance or attitude.
Also, the contract is nontransferable and can't be passed on to your friends or family members.
Chick-Fil-A is a family-owned business. It requires you to espouse Christian values and close the restaurant on Sundays to give you and your employees time to spend with friends and families. You don't need to be a Christian to qualify, as long as you're willing to display Christian values in your daily interactions.
Liquid assets, as earlier mentioned, refer to the amount of money or the number of items you can easily convert to cash. This acts as a buffer for unexpected costs that may arise during operations.
Third-party services, on the other hand, provide basic amenities for the smooth functioning of the establishment and which are outside of the basic contract with the franchisor. Examples of these services include cleaning and electrical services.